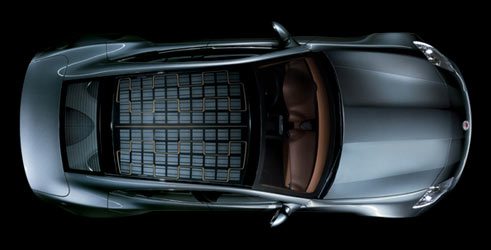 Tesla Motors Inc (NASDAQ:TSLA) CEO Elon Musk has announced that his company plans to reveal its solar roof product in October.
The solar roof is expected to include a charger for Tesla's electric vehicles as well as an integrated battery. The Tesla CEO made the announcement through a post on Twitter on Thursday. The post stated that he expects the company to debut the solar roof on October 28 in an event that will be held in the San Francisco Bay Area. The twitter post by Musk highlights one of his goals, "…a smoothly integrated and beautiful solar-roof-with-battery product that just works, empowering the individual as their own utility, and then scale that throughout the world."
The solar roof is a product of the partnership between Tesla and SolarCity Corp (NASDAQ:SCTY). The two firms are currently going through an acquisition process as part of Tesla's plan to acquire SolarCity for $2.6 billion. The project between the two firms will also feature Tesla's Powerwall 2.0 battery which is designed for homes.
The idea behind the solar roof is to eliminate the trouble of having to remove solar panels in order to fix the roof when the need arises. Musk also claims that it will bring down the overall cost as opposed to the regular method where people install the roof then they install solar panels on top of the roof.
The products also align with the company's overall vision of providing environmentally friendly technology for homes by harnessing solar energy. The solar roof will also extend Tesla's product line which currently includes the Tesla electric cars and storage batteries.
"Aiming for Oct 28 unveil in SF Bay Area of new Tesla/SolarCity solar roof with integrated Powerwall 2.0 battery and Tesla charger," Musk tweeted.
Tesla stock closed the latest trading session at $18.71, a $0.38 or 2.07% improvement compared to the value of the stock in the previous close. The stock had a trading volume of 3.7 million shares.
An ad to help with our costs