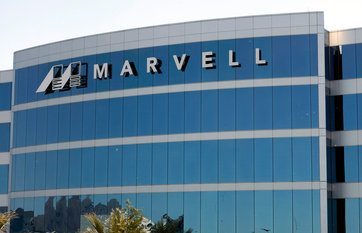 Starboard Value LP, a New York based hedge fund, is betting on Marvell Technology Group Ltd. (NASDAQ:MRVL). Starboard has a 6.7% stake in the company. WSJ reports indicated that the investment firm was confident that the struggling Marvell could enhance its margins apart from other improvements. The company is already facing investigations on its accounting, causing the stock to dip recently.
Click Here For More Market Exclusive Updates & Analysis
Enough Space to Cut Costs
Starboard Value believes that there is enough space to improve Marvell's margins by resorting to cost cutting. For example, the hedge fund wanted the semiconductor firm to exit the mobile-device unit since it failed to deliver the expected results. However, Marvell had already indicated in September last year that it would scale back that unit by reducing its workforce by 17%.
Starboard appears to be attracted by the available cash on Marvell's balance sheet, which is about $2.3 billion, though the company's market cap is around $4.6 billion. Activists want the cash to be returned to investors. It was not the first time that the hedge fund has invested heavily in a semiconductor firm as it has a history of participating in ten earlier campaigns by having an over 5% stake. It has also held smaller stakes in a number of semiconductor firms. Interestingly, most of them have sold themselves after being pushed into a corner by the hedge fund for management and board changes.
Potential Takeover Target
Starboard has engaged three semiconductor executives as advisors for Marvell. Richard Hill, Oleg Khaykin and Jeffrey McCreary were the three executives from the industry.
Given Starboard's history, it won't be surprising if Marvell Technology becomes a potential takeover target. Last month, Cowen analyst Timothy Arcuri indicated that Marvell shares could be valued $17.35 in the event of any takeover bid. That meant the stock, which witnessed a 44% drop in the last 12-months, has the potential to nearly double from today's closing price of $9.27.
An ad to help with our costs