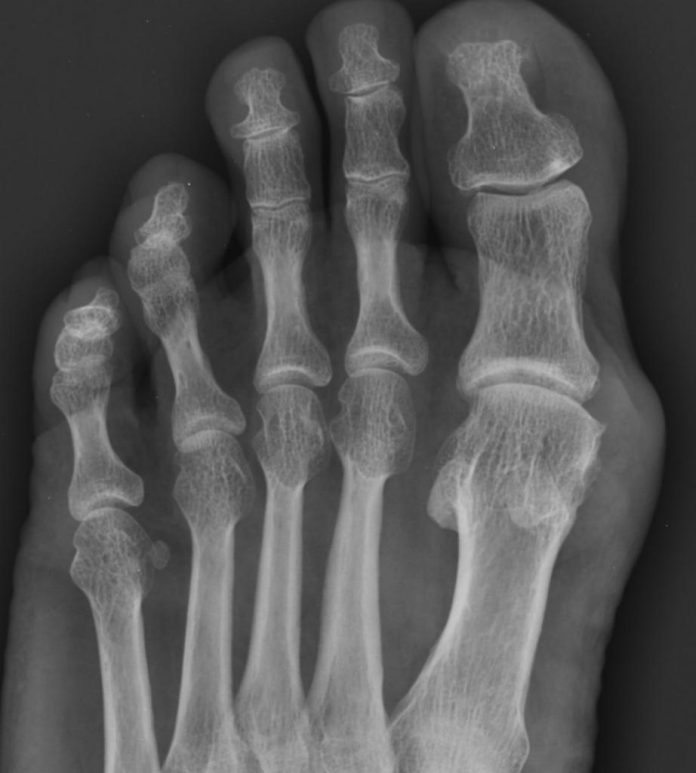 Every so often, a biotech company takes a hit on some news that seems negative, and at first glance is, but is likely only temporary in terms of impact. In other words, a bit of information that affects near term sentiment, but doesn't really change things one way or another for the company in question's long term prospects.
We've just an example of this play out in Radius Health Inc (NASDAQ:RDUS). The company just reported that it has received word from the FDA of a delay on the approval process of its lead development asset, a drug called Abaloparatide-SC. It's an osteoporosis asset, and it's targeting a specific subset of women with postmenopausal osteoporosis, who are at an increased risk for a fracture.
There's a standard of care in this space right now, and it's called Forteo and marketed by big pharma giant Eli Lilly and Co (NYSE:LLY). The SOC isn't a cure all, however; it fails to work effectively in a pretty substantial portion of the market, has some unpleasant side effects and is expensive. Even with these drawbacks, however, the drug generates more than $1.5 billion annually for the drug maker. Radius' goal is to divert a large portion of these revenues away from Eli and towards its own balance sheet.
And it was widely believed that the company shouldn't have too much of a problem doing it. A phase III trial was set up to both build on some already collected efficacy data for the drug itself, and prove that Abaloparatide can be beneficial to a higher degree than Forteo. It's on data from this study that the company's registration application with the agency in the US rests, and the data is very strong. It was a multi year trial, and enrolled more than 2,400 patients across its span. The trial hit in a key endpoint of a reduction in what are called major osteoporotic fractures (which, as the name suggests, are fractures associated with this condition) and – and this is important – the results compare favourably to Forteo. It's an injectable administration, so the dosing is not too dissimilar from the latter, but the tolerability looks favourable (alongside the efficacy).
So, from the phase III data alone, it looks like the drug is better than, and more tolerable than, Forteo.
Here's the catch, however. The company submitted an NDA to the agency back at the end of March last year, and after some back and forth, picked up a PDUFA date of March 30, 2017. Things went quiet subsequent to the setting of this PDUFA, and markets widely believed that there wouldn't be any real hurdles to getting the drug approved, and in turn, for Radius in getting things moving from a commercialization perspective.
Now this latest news has hit, and it's being looked at as an unexpected example of one such hurdle. Information is pretty thin on the ground, but what we know is that the FDA requested that Radius put forward some extra data that builds on its initial application. Apparently, the company has already submitted the data (which means it's not going to have to carry out any more trials or anything like that – a dodged bullet), but the FDA hasn't had enough time to review the submission. Exactly what the data is, or what it relates to, is a bit of a mystery. These sorts of additional information requests can be wide ranging in focus – from efficacy to safety to things like proposed labelling and packaging, as well as manufacturing process. Basically, it could be anything. That the data was readily available and is already with the agency suggests to us that it's not an MOA type request, as this sort of thing generally necessitates further study.
Anyway, whatever it is, the FDA needs more time to address it, and has stuck a 3-month delay on to the end of the initially proposed approval target date. The company is down as a result (around 5% on the news), and therein lies the opportunity.
Sure, it's a 3-month delay, but this is a standard extension period, and doesn't necessarily mena the agency needs 3 months to review the additional data. We think this drug is still a clean run approval, and that Radius will pick up strength, both in terms of recovery and upside revaluation, as it approaches the newly set June 30 PDUFA, and beyond.
An ad to help with our costs