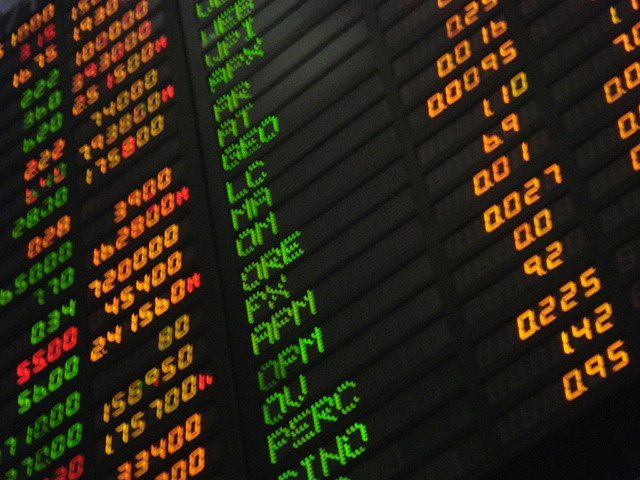 After experiencing a steep sell-off yesterday, the U.S. stock markets are less likely to shrug off oil oversupplies concerns today. However, stabilization in the oil prices has led to the reversal in the U.S. stock futures during the pre-opening session, which was pointing to weak opening after both the Asian and European registered a decline for the day.
Massive sell-off yesterday
A day earlier, the Dow Jones Industrial Average dipped by over 200 points, or 1.3% while both Nasdaq and S&P 500 slipped by more than 1.5%. The energy stocks faced most of the heat with the stock prices of major companies declining, a massive oil supply from Iraq along side Iran's pledge to increase production has kept the world markets anxious.
Ahead of the market opening, Dow Futures crawled into positive zone, adding 25 points, or 0.15%. The S&P futures is also marginally higher by 6 points, or 0.29% while Nasdaq 100 futures is up by 9 points or 0.2%.
Few important events lined up for the day
Apart from this, a number of U.S. based companies are set to publish their quarterly earnings before the opening bell. Few of which, includes Johnson & Johnson (NYSE:JNJ), Lockheed Martin Corporation (NYSE:LMT), 3M Co (NYSE:MMM), Procter & Gamble Co (NYSE:PG), Sprint Corp (NYSE:S) and Coach Inc (NYSE:COH).
Those scheduled to release earnings after the market close are AT&T Inc. (NYSE:T), Apple Inc. (NASDAQ:AAPL) and Capital One Financial Corp. (NYSE:COF). A number of analysts are eagerly awaiting Apple's results as they anticipate the company to report profits more than $18.2 billion and revenue of $76.4 billion for its previous quarter.
Additionally, some economic data will be published today. The Case-Shiller home price index will be released early morning, which will help market participants gauge the direction of the U.S. housing market. Also, the U.S. Conference Board will report Consumer Confidence Index for the month of January.
An ad to help with our costs