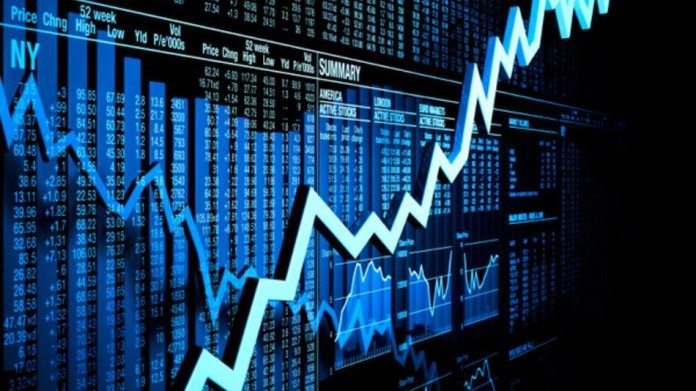 Stocks in the U.S. closed higher on Wednesday as recent bullish economic data continues to lift investor sentiment. Nasdaq futures are higher this morning while the S&P and Dow Jones are slightly lower. Efforts by central banks to ease monetary policies have also made investors believe that the aftershocks of the Brexit vote will be less severe on global economies than previously thought.
In the U.S., recently released data have shown improvements in the labor, housing and retail sectors. Some investors see the bullish economic data as incentive for the Federal Reserve to raise interest rates this year, though this could be just another red herring. An environment of higher interest rates favors investment in equities and bonds traditionally, though bonds are so high right now that they may not benefit any more, but it hurts demand for safe-haven assets such as gold.
Dow and S&P Highlights
Microsoft Corporation (NASDAQ:MSFT) provided a major boost to the Dow yesterday, given its 5.3% rise after it reported earnings that surprised Wall Street. The company also registered remarkable growth in its cloud business, which improved investor confidence that the software giant was turning a corner.
The S&P 500 (INDEXSP:.INX) added 9.24 points and closed the day at 2173.02, a 0.4% increase over the previous close. The technology sector led the gains in the S&P 500 with the sector rising 1.4%.
The NASDAQ Composite (INDEXNASDAQ:.IXIC) rose 1.1% after gaining 53.56 points and closed the day at 5089.93.
Technology stocks were the source of gains for all the three indices.
A stronger dollar complicates the picture
Though a stronger dollar could be a sign of improving investor confidence in the U.S. economy, it is a source of headache for U.S. multinationals. A stronger dollar makes products sold by U.S. companies more expensive in the international market, thus reducing exports, but making imports cheaper. Additionally, a stronger dollar makes sales generated abroad worth less when translated to domestic currency.
The greenback gained ground against a basket of other currencies to sit close to a 4-month high yesterday. The dollar index has settled down 0.5% though this morning.
An ad to help with our costs