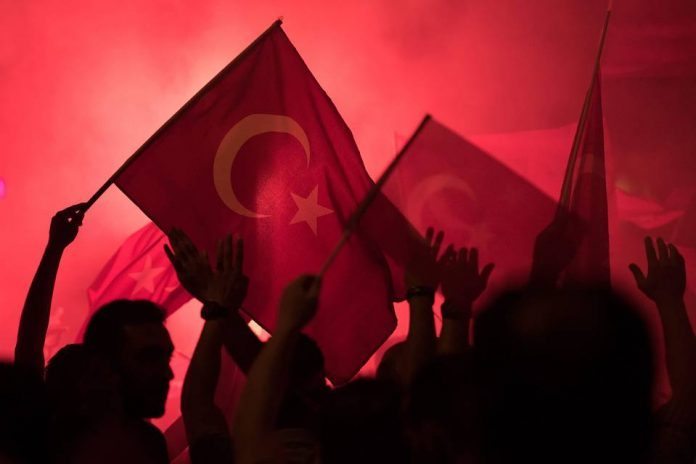 An attempted military coup in Turkey remained central to markets today, but Asian stocks managed to comfortably dodge these concerns during the entire session. Traders appeared calm after learning that the Turkish government stopped the military bid to oust President Recep Tayyip Erdoğan.
Markets turn to other events
Demand for safe assets diminished after Turkey's government reassured its control and aggressively and brutally hunted for plotters behind the coup, threatening the death penalty. European markets also recovered from weakness to respond to the SoftBank Group Corp (OTCMKTS:SFTBF) deal with British-based ARM Holdings plc (ADR) (NASDAQ:ARMH). Likewise, U.S. markets also pointed to a higher opening with S&P 500 INDEX (INDEXCBOE:SPX) Futures rising 0.17% to 2,156.50 and NASDAQ (INDEXNASDAQ:NDX) Futures advancing 0.08% to 4,583.
Meanwhile, Bank of England's Martin Weale helped Sterling climb during the day after he hinted that interest rates might not be pushed lower during the Bank's upcoming August meet. Weale said that the bank will minutely analyze the real impact of Brexit on the economy before diving into rate cut policies. It is to be noted that Weale is set to step down from his chair following the August meeting. The U.S. Dollar (CURRENCY:USD) maintained its resilience against safe asset Yen as appetite for riskier assets saw improvement.
Gold and oil slip
In commodities, SPDR Gold Trust (ETF) (NYSEARCA:GLD) also recorded weakness as traders appetite for safe assets waned after Turkey's attempted military coup turned unsuccessful. These events eased off markets' concerns around geopolitical uncertainty that grew intensively following the Brexit vote.
Meanwhile, oil prices fell today despite outage in Libyan crude exports and positive economic data in the U.S. Morgan Stanley's report is believed to have hampered the outlook for the commodity after it stated that demand for non-petroleum products is unhelpful in propelling crude oil consumption, even though it may be better for the environment.
An ad to help with our costs