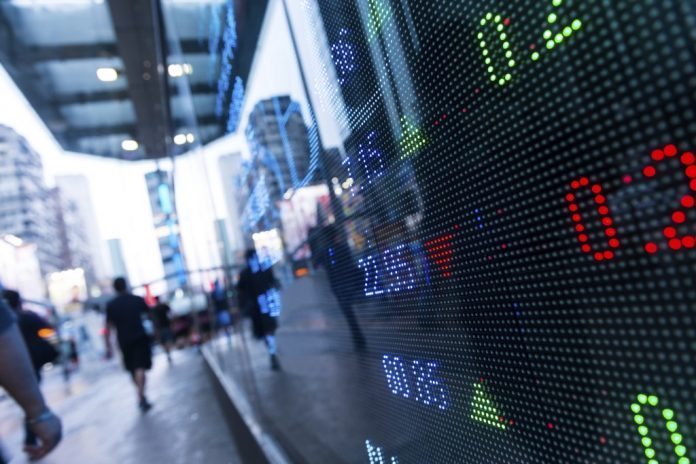 Markets across the globe were restless as Brexit concerns re-emerged, sending riskier assets down. Britain's vote to leave the European Union last month continued to weigh on pound, which fell below post Brexit lows  that fell to 31-year low below the 1.28 level today before recovering slightly.
Markets sink into Brexit gloom
The unusual market movement is exemplified by steep declines in U.S. government treasury bond yields contributed to rising fear. Yields on the 10-year Treasury note plunged to a low of 1.4%. In Europe, yields on U.K. Gilt nosedived to 0.736% whereas other global bond yields were mostly trading near record lows.
Both Asian and European markets witnessed a rough day with traders becoming anxious over the direction of global economy and the political scenario in Britain. Also, markets appeared to be battling with fear that Britain's decision to leave EU may prompt other EU members to follow the suit.
U.S. stocks open weak 
Even U.S. stocks during the pre-market session, continuing down as the day began. NASDAQ (INDEXNASDAQ:NDX) Futures had shed 0.82% to 4,367.75 while S&P 500 INDEX (INDEXCBOE:SPX) had fallen 0.68% to 2,069.50, though stocks have recovered slightly off their lows this morning. The tarnished outlook for equities and currencies led investors to further accumulate safe-haven SPDR Gold Trust (ETF) (NYSEARCA:GLD) which touched a two-year high today.
Traders are now awaiting the Federal Reserve's minutes from the meeting that took place last month to evaluate the chances of a rate hike. New York Fed President William Dudley has already hinted that rate hikes may get delayed due to certain challenges on the economic front.
Like other asset classes, oil and the iPath S&P GSCI Crude Oil Total Return (NYSEARCA:OIL) also reported losses with supply risks clouding the outlook. Both Brent and West Texas Intermediate had fallen by more than 1% during European hours, and this after falling heavily yesterday as well.
An ad to help with our costs