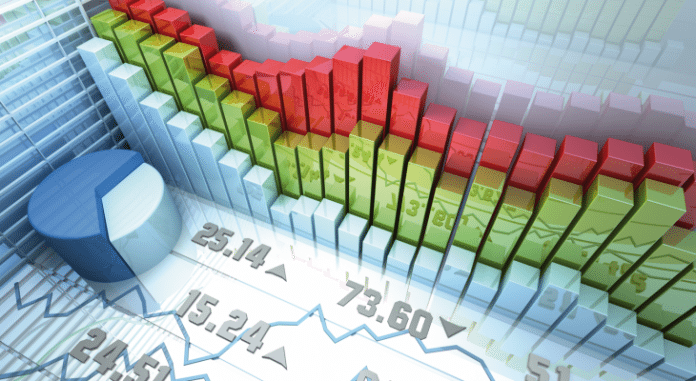 U.S. equities opened lower today following the pre-market session trajectory. S&P 500 Index (INDEXCBOE:SPX) Futures slumped 0.29% to 2,089 and Nasdaq (INDEXNASDAQ:NDX) Futures pared 0.21% o 4,514,50 prior to the open today.
Tepid data
Both Asian and European markets stumbled today, reacting to softer manufacturing activity reported in China. China's manufacturing sector expanded albeit at a slower pace for the third straight month in May. The Purchasing Managers' Index (PMI) was static at 50.1 in April. The data sparked expectations of further additions to stimulus measures from the officials.
Similarly, Eurozone manufacturing activity was not inspiring as Markit's Purchasing Managers' Index (PMI) showed the index reading at a three-month low of 51.5 in May. German factory activity however was boosted in May, led by an uptick in demand for housing. Markit's PMI reported an increase of manufacturing activity to 52.1 in May from 51.8 in April.
Dollar and oil under pressure
Meanwhile, the U.S. Dollar (CURRENCY:USD) erased previous sessions' gains after traders cut back on expectations of a near-term rate hike following a dip in consumer confidence. The outlook helped drive up the yen while Japan's Prime Minister Shinzo Abe hinted again at a delayed sales tax hike which also boosted the currency. Weakness in the greenback helped SPDR Gold Trust (ETF) (NYSEARCA:GLD) to retain overnight gains but key economic data due today will set the tone for the yellow metal.
Oil prices came under pressure as reports suggested that Middle Eastern producers are preparing to increase production. Moreover, traders stay tuned to the OPEC meeting scheduled tomorrow, June 2. However, analysts have ruled out possibilities of an output freeze or cut. Iran has already made clear that it will not participate in any production freeze. Resultantly, oil prices dipped to a level below $49 a barrel. American Petroleum Institute's report on U.S. stockpiles will also be the key focus for market participants today.
An ad to help with our costs