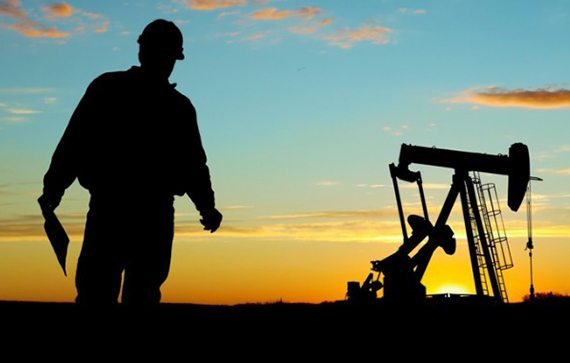 U.S. stocks rose Thursday amid a rally in the price of oil. The spike in oil and the iPath S&P GSCI Crude Oil Total Return (NYSEARCA:OIL) has been supported by expectations that OPEC members meeting in Algeria in late September will agree to cap output to help stabilize the market.
U.S. WTI crude rose 3.1% to $48.22 a barrel, its highest closing mark in several weeks.
A report by the Energy Information Administration that U.S. crude oil and gasoline stockpiles fell last week also boosted the rally in oil prices. U.S. oil has risen more than 20% since its most recent bottom to test a new high.
How the major stock indexes fared
The Dow Jones Industrial Average (INDEXDJX:.DJI) rose 0.1% to 18597.70, the S&P 500 (INDEXSP:.INX) advanced 0.2% to 2187.02 and the NASDAQ Composite (INDEXNASDAQ:.IXIC) rallied 0.2% to 5240.15.
Concerning U.S. stocks gains, Bart Melek of TD Securities remarked, "It's certainly a nice move, and it looks like there is some momentum behind it […]. There is a change in narrative here, as far as the oil markets are concerned."
The OPEC meeting in view
Oil traders are increasingly growing optimistic on the future of oil prices as September approaches. An informal meeting of members of the oil cartel OPEC is widely expected to discuss a production freeze given that oversupply of oil in the global market has continued to keep prices of the commodity subdued.
Major oil producers such as Saudi Arabia and Russia have already hinted that they are open to measures aimed at stabilizing the price of oil. Though Saudi Arabia is a member of OPEC, Russia is not, but it is expected to participate at the upcoming informal meeting of the cartel in Algeria next month.
The low oil prices have rattled the economies of many producers, forcing them to rethink a remedy. A meeting of OPEC members that attempted to address the oversupply problem broke off early this year after Saudi Arabia claimed to would not freeze its production if Iran wasn't doing the same. But Iran said there was no way it could agree to a production cap before it brings back its output to the levels from before it was slapped with international trade embargoes.
U.S. oil inventory shrinks
The Energy Information Administration said U.S. crude oil stockpile fell by 2.7 million barrels in the last week, while gasoline stockpile reduced by 2.2 million barrels in the same period.
An ad to help with our costs