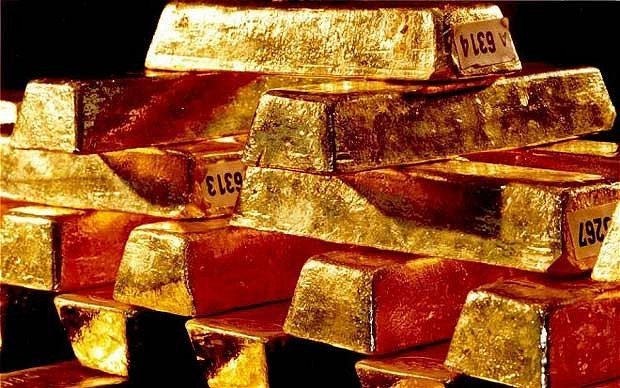 Gold and SPDR Gold Trust (ETF) (NYSEARCA:GLD) prices largely held steady during Asian trading on Tuesday and were little moved in European trading either. The reason for steady gold prices may be traced to investor caution ahead of the meeting of the European Central Bank (ECB) where even more easing could be announced. The ECB meets later this week.
Prices of gold futures for August delivery were unchanged at $1,329.35 a troy ounce during Asian trading hours. In Europe, gold for August delivery only moved up about 0.12% to $1,330.85 a troy ounce at around 2:56AM ET.
Gold gained somewhat on Monday as many investors were not sure what would be the ultimate end of Turkey's coup attempt, though gold stocks were mostly unchanged.
Meeting of ECB officials
When ECB officials meet later this week, they are expected to step up efforts to spur economic growth and limit the impact of Britain's shock move to exit the European Union. The Brexit vote has sent economic shockwaves throughout the world and it is believed to be a major reason Japan may consider even more unconventional easing measures such as 'helicopter money', a term generally meant to mock fiat currency printing.
Failed coup in Turkey
Steady gold prices can also be linked to the thwarting of the attempted military coup in Turkey. The government of President Tayyip Erdogan said it was fully in control of the country after loyal forces foiled the Friday coup attempt that left hundreds dead and thousands rounded up over suspicion that they supported the attempt to topple Erdogan from power.
Mixed economic data
Trading in gold could be mixed for some time considering the mixed economic data coming out of the U.S., Asia and Europe. For instance, U.S. data have shown that economic expansion gained speed in the second quarter compared with the previous quarter. Such bullish economic data is causing speculation of a quicker path to interest rates hikes in the back half of 2016.
An ad to help with our costs