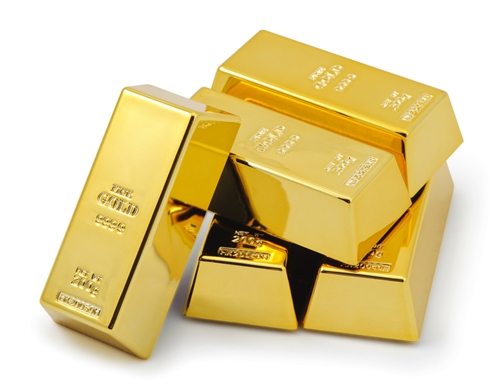 SPDR Gold Trust (ETF) (NYSEARCA:GLD) Gold prices strengthened during the Asian trading session today but lost momentum after the dollar began to rally during European trade. A strong belief among market participants that the European Central Bank will ease monetary policy has fueled the demand for the U.S. Dollar against the Euro and Gold.
Click Here For More Market Exclusive Updates & Analysis
Gold for April delivery fell as much as 0.89% to 1,251.60 during pre market trading. The fall in the yellow metal follows a recent rally after market sentiment was hit by the Federal Reserve's Dovish comments. A week earlier gold had attained a 13-month high level at $1,280.70. During the first two months of 2016, gold prices have surged up by roughly 18%.
According to senior commodity strategist at Australia and New Zealand Banking Group Ltd, Daniel Hynes, the outlook for gold over the medium term remains positive. This implies that the downside in gold is capped and that it might return to gains soon.
Seabridge Sees Growth in Gold Deposits
Among the miners, New Gold Inc. (NYSEMKT:NGD) recently announced that it has bought gold put option contracts at a strike price of $1,200 per ounce for 270,000 ounces of gold while selling call options at a strike price of $1,400 for an equivalent amount. The net cost incurred by the company in relation to these contracts is $2 million. The move is aimed to increase cash flow certainty, explained the company's Vice President and CFO, Brian Penny.
Apart from this, Seabridge Gold, Inc. (NYSE:SA), has noted an increase in deposits at its Deep Kerr mine. The company said that the mine's resources now stands at 1.01 billion, reflecting an increase of 3.2 million ounces of gold along with 2.1 billion pounds of copper over the last one year.
In other metals, Silver futures for March delivery fell 0.29% to 15.345 while Copper Futures managed to gain 0.41% to 2.231.
An ad to help with our costs