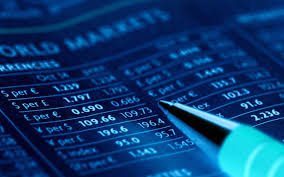 The U.S. markets might follow in the footsteps of other global markets today as indicated by the futures trend. During the early hours, S&P 500 Futures slipped 0.16% to 2,048.25 and Nasdaq Futures had shed 0.26% to 4,464.25.
China PMI
The equity outlook remained poor across the globe as Asian indices embraced bears and the European markets started the day on a weak footing. However, Chinese purchasing managers' index data inspired some hope into the local equities. The PMI index surprised the markets by showing an improvement in March, marking its first uptick in the last nine months. The reading rose to 50.2 in March from 49.0 in the earlier month. China reported growth in both the output and new orders, but the job loss remains significant in the region. According to economists, the slew of easing measures undertaken by the Chinese central bank is finally showing up the results.
Growth in Europe unsatisfactory
On the other hand, the data back in Europe came out barely inspiring. As per a survey from Markit, the manufacturing PMI in Europe is believed to have grown by only 0.2% during the first-quarter of the year. Markit disclosed that the PMI reading inched up to 51.6, reporting a slightly higher growth than the expectations of 51.4. However, the quantum of growth is still not satisfying, which comes after aggressive price cutting and monetary easing measures announced by the European Central Bank.
The survey further indicated that the growth catalysts remain weak in Germany and France, but have improved in Netherlands, Spain, Italy, and Austria. Following the release of these data, the market participants will not turn to the official U.S. non-farm payroll data, which is scheduled to release today.  According to economists, the jobless claims are likely to remain flat during the previous week. Apart from this, oil glut fears continue to weaken the oil prices, which might also haunt the U.S. equities today.
An ad to help with our costs