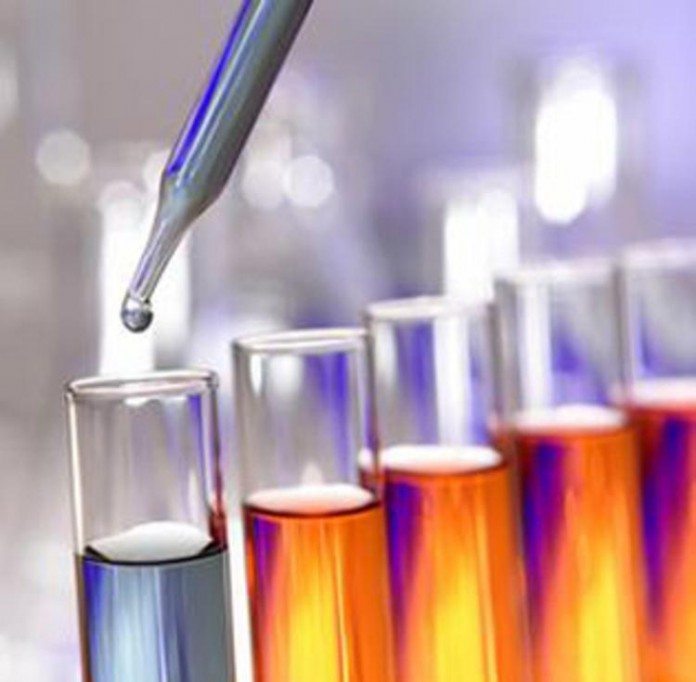 Yesterday we got word that Massachusetts based small cap biotech ArQule, Inc. (NASDAQ:ARQL) is set to continue into the second and final phase of its ongoing phase III liver cancer trial. The company grabbed headlines at the end of last week when biotech giant Pfizer Inc. (NYSE:PFE) disclosed a position in the company, and the latest announcement has offered up some much needed strength in an otherwise tough quarter for the company and its shareholders. With topline from the continued trial looming, and the seeming positive inference of a continuation decision, here's a look at what's behind the company's lead candidate, and what a meeting of its targets in the ongoing pivotal might mean for ArQule going forward.
Click Here For More Market Exclusive Updates & Analysis
So, as we've said, the drug is a liver cancer indication – specifically targeting a type of liver cancer called hepatocellular carcinoma. It's by far the most common form of liver cancer, caused by a variety of different factors, of which the more common are hepatitis B and C, cirrhosis (off the back of excessive alcohol consumption) and chronic inflation.
The company's candidate, Tivantinib, is one of a family of treatment candidates called MET inhibitors. Those reading that have followed some of our oncology coverage will likely be aware of the way that many of these oncology related inhibitors work, and some specificities aside, Tivantinib is no different. For those who aren't, however, here's a quick primer.
MET is a protein that acts to promote the expression of growth factors in our bodies, which in turn are responsible for a bunch of other promotions related to cells. Primarily, and most importantly when it comes to oncology, functions such as proliferation, replication, growth and apoptosic deterrence. Essentially, it makes cells grow, reproduce and – just as importantly – not die when they should. In patients with hepatocellular carcinoma, there's more often than not an overexpression of the MET protein – an overexpression that, predictably, results in the unwanted proliferation and extended life cycle of cancerous cells.
Through the inhibition of MET, ArQule is hoping Tivantinib will induce apoptosis in said cells, and in turn, reduce the growth and spread of cancer. It's no different from a number of other protein inhibitors, apart from the fact that it works on a different protein that those currently trialed elsewhere.
What was the latest announcement, and why is it important? The company is running a phase II and a phase III concurrently, and was waiting on a predefined interim assessment of the phase III to make a decision as to whether it should continue said trial into its latter stages. That interim analysis came with the release, and the decision pointed to a continuation. This, in turn, means the company has detected efficacy and safety, and that it expects both aforementioned to continue as it works to expand the trial throughout the remainder of this year.
What timeframes are we talking about and what is the potential market on positive data? Topline data is expected by June next year, with some primary completion data likely coming out circa March 2017. Endpoint is overall survival at 12 week periods. The trial is targeting patients who cannot undergo surgery (many can), or have had surgery and it has been ineffective – a subgroup within which 3 year survival is extremely low – somewhere between 13-21%. In order to meet its endpoint of statistically significant improvement in IS, therefore, ArQule will be looking to better this OS rate at 3 years. If the data shows a between 40-60% improvement across a 48-week period, we can consider that endpoint met. Safety and tolerability is obviously important, but in this indication (which has a particularly poor prognosis), the FDA will generally accept a slightly less impressive tolerability profile if the drug can demonstrate a reasonable level of efficacy.
As far as upside potential is concerned, the current only available candidate for late stage treatment, Nexafar, is set to generate $644 million by 2018. It's a high price drug, so if ArQul can come to market with a competitive price point, there's no reason it can't redirect a large portion of these revenues towards its own balance sheet.
Obviously, we've got a bit to go before commercialization, but if next March's interim comes out in support of the company's decision to continue the trial, it could be a rewarding speculative allocation as part of a diversified biotech portfolio.
An ad to help with our costs