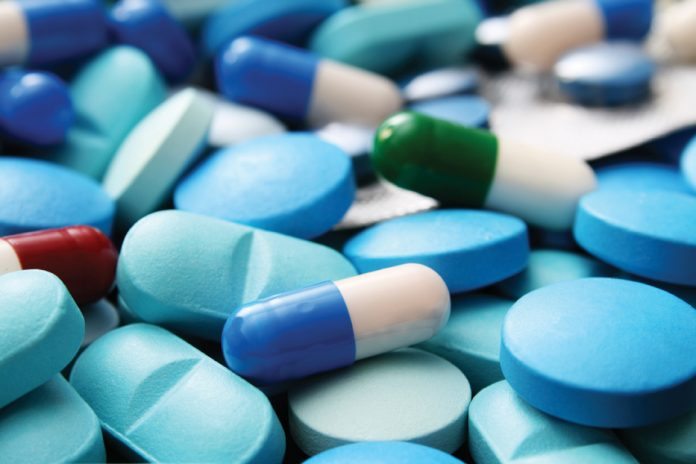 Pain Therapeutics, Inc. (NASDAQ:PTIE) just got word from the FDA that the advisory committee meeting scheduled for August 5 to discuss its lead development candidate, Remoxy, is no longer needed. While it's a little bit presumptive to suggest that this is good news for the company (and the drug's chances of approval come PDUFA), so long as the NDA is still under active review – which it is – then it's reasonable to conclude positive inference. With this in mind, and ahead of the PDUFA date, here's a look at the drug in question and a discussion as to what an approval might mean for the company and its shareholders going forward.
As mentioned, the drug is called Remoxy, and it's an abuse deterrent oxycodone candidate. Those familiar with the biotech space will likely have stumbled across this one before – it's been in development for more than a decade and its rights have juggled back and forward between entities, big and small. A quick potted history: in 2002, a company called DURECT Corporation (NASDAQ:DRRX) licensed a technology called Oradur to Pain Therapeutics. Shortly after, Pain did a deal with the then King Pharma, a company which Pfizer Inc. (NYSE:PFE) acquired in 2012, that saw a large portion of the Oradur rights (by this point it had been rebranded as Remoxy) transfer to King. As part of the acquisition, and reported as being one of the driving assets behind Pfizer's decision, the rights transferred to the latter.
Pfizer proceeded to run a host of trials on Remoxy across the two years subsequent to its acquisition, and met with the FDA on numerous occasions in an attempt to carve out a path to approval. Suddenly, however, in October 2014, the pharma giant backed out and returned all rights to Pain Therapeutics. Of course, at the time, this was seen as the end of the line for Remoxy. Markets interpreted Pfizer's ditching of the drug as the company saying it couldn't see a path to commercialization, despite the battery of studies and data derived from said studies, and consequently sold off on Pain Therapeutics and DURECT.
Fast forward two more years, Pain Therapeutics resubmits the NDA, and the FDA accepts it for review on April 12, 2016. Having initially scheduled an advisory review meeting, and as noted in the introduction to this piece, the FDA just unscheduled the meeting, opting to carry on the review without the aid of an advisory panel. Could this finally be the submission that gets a green light?
There's an obvious question – if all that was required was a resubmission (which would have essentially cost nothing – say a couple of million dollars) – then why did the Pfizer dump the drug? Well, Pfizer is developing its own abuse deterrent oxycodone, ALO-02. The drug is pretty much neck and neck with Remoxy (it just had an advisory panel recommend approval) and will target exactly the same market. Both drugs are safe and effective, but there's one key difference – Pfizer won't have to pay royalties on ALO-02 sales, whereas if it carried Remoxy through to commercialization, it would have to pay royalties to both DURECT and Remoxy. It makes sense, therefore, that Pfizer would want to focus on its wholly owned candidate, rather than go at the market with a part owned compound.
This is speculation, of course, but it stands to reason. More importantly, it offers up an explanation as to why Pain Therapeutics has pushed forward with development, while Pfizer chose not to.
So that's where things stand. PDUFA is set for September 25, and at that date, we could finally see a drug with a more than fourteen-year development history, and a host of agency resubmissions, pick up an FDA green light. If it does, peak sales are estimated at $1.5 billion, so there's plenty of upside for both Pain and DURECT, which are currently valued at $99 million and $175 million respectively. If it fails, however, chances are it will be the end of the line, and both companies will take a hit. Think 50-70% downside for Pain Therapeutics, and 20-30% downside for DURECT. One to keep an eye on, but with such a checkered past, it warrants caution.
An ad to help with our costs