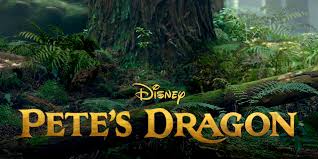 Walt Disney Co (NYSE:DIS) is working together with Nokia Corp (NYSE:NOK) to come up with a virtual reality experience for the upcoming film Pete's Dragon.
The two will work together on the project as part of their multi-year deal. Nokia will provide its 360-degree OZO camera which will be used to create a dragon flight VR experience for viewers. Guido Voltolina, the head of Nokia's presence capture revealed that that the VR project for the film was the most exciting and immersive collaboration that his firm has worked on together with Disney. The clip was filmed in New Zealand and it takes advantage of CGI effects.
Voltolina stated in a blog post that virtual reality is the new kid on the block in filmmaking. He further added that Nokia's aim with VR is to create experiences that connect audiences in ways that were previously not possible. Voltolina also noted that all the projects that Nokia has previously worked on with Disney have been unique to their films. He also stated that their partnership will continue so that they can foster more innovation in VR to generate more immersive experiences for Disney movies. The VR clip of the film is available via Facebook Inc (NASDAQ:FB)'s social app, YouTube, and the SamsungVR app.
Nokia and Disney previously made VR experiences for Alice Through The Looking Glassand The Jungle Book. The two companies signed their multi-year deal in April, thus allowing Nokia to use the OZO cameras from Nokia and its software. The deal gives Disney the right to use the camera to create marketing material for its films. Nokia revealed the OZO cameras in November last year which it claims was created for Hollywood filmmakers. The 360-degree camera's price tag is $60,000. The camera has been one of the most notable tools used to incorporate VR into film. More companies are viewing VR as the next frontier for filmmaking. Sony Corp (ADR) (NYSE:SNE) is one of the latest firms to reveal their intention to venture into the VR industry through film.
An ad to help with our costs