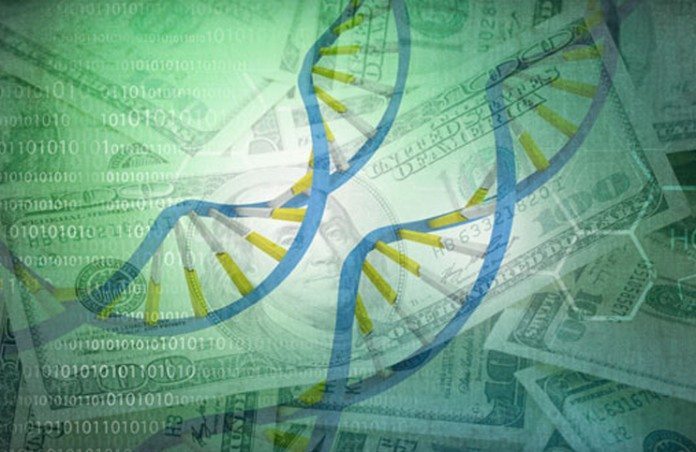 It's been a rough start to the week for a number of companies in the biotech space. Here are two of the biggest movers, alongside an analysis of what drove the decline and what it means for the company going forward.
Click Here For More Market Exclusive Updates & Analysis
Novavax lost more than 16% of its market capitalization throughout Monday's US session, and premarket on Tuesday, looks set to fall farther. For those not familiar with the company, it's a billion-dollar clinical stage biotech, which has developed its own proprietary vaccine technology, which allows it to deliver targeted gene based vaccines. It doesn't have any products on the market as yet, but it has a promising pipeline that includes oncology candidates and an RSV vaccine (RSV is a respiratory virus that predominantly affects children). The company has backing from a range of big names, including an $89 million commitment from the Bill and Melinda Gates foundation. Yesterday, Novavax released an 8K stating it expects to report $231 million cash on its books in its upcoming earning release – a healthy number for a company in its position. So why the decline?
Well, alongside the release, the company also stated it intends to offer $300 million minimum of convertible notes (up from the initial $200 million report), due in 2023.
The company has priced the notes at a 25% premium to current prices, and has a number of extension offerings that could see the total raised come to circa $321 million (after commissions, etc). The raise should fund its pipeline through to NDA, so why is this a bad thing? One word – dilution. Convertible notes are dilutive (in most cases), meaning the company's current shareholders will take a hit on the portion of Novavax that their holdings represent.
The company has included some anti-dilutive measures, the most notable of which is a number of privately negotiated capped call transactions. However, the efficacy of these in tackling dilution is not guaranteed, and even if successful, they will only reduce the dilution, not eliminate it. In short, Novavax shareholders lose whatever happens – it's just a question of how much.
Shareholders in this position are often willing to accept dilution if the capital raised funds an increase in value of their current holding, longer term. As such, don't expect a drawn out sell off. Short term, however, the market's negative sentiment and a value driven shift generally causes some downside, and this is what we're seeing right now.
OncoMed Pharmaceuticals, Inc. (NASDAQ:OMED)
OncoMed shed 43% on Monday, as a direct response to the release of an update regarding its phase II pancreatic cancer candidate, Tarextumab. The drug targets what are called the Notch family of proteins, which play a key role in determining the fate of a cell. Terextumab, according to OncoMed's hypothesis, inhibits the signaling across these protein's pathways, and in doing so, can halt the proliferation of cancer cells.
We saw some decent data in phase I trials for the pancreatic cancer indication, and the FDA gave the drug orphan designation at the beginning of last year, injecting some positive sentiment into OncoMed's pipeline and its prospects for commercialization. The drug also picked up a big name partnership with GlaxoSmithKline (NYSE:GSK), which promised more than $300 million in milestone payments if the drug reached commercialization.
Unfortunately for OncoMed and its shareholders, phase II data failed to mimic the promise of phase I. An independent review board released a statement saying, essentially, that the drug doesn't work. No statistically significant improvement was recorded between a placebo and a treatment arm in the blinded trial – an endpoint miss that looks to have cost the company $300 million.
Alongside the release OncoMed said it was unblinding the trial in an attempt to salvage the drug from complete development failure, but an endpoint miss is generally terminal – especially in late stage cancer indications.
Looking at the rest of its pipeline, there still remains the potential for a recovery, namely in its other phase II, demcizumab. The company has teamed up with Celgene (NASDAQ:CELG) to develop the drug in two indications, pancreatic cancer and Non-Squamous Non-Small Cell Lung Cancer, and data from both trials is expected this year. If the drug can demonstrate efficacy (we got a hint of efficacy in earlier dosing and safety trials) OncoMed could pick up some of its lost market capitalization. In light of this, and from a potential discount entry perspective, the company might be of interest to the risk tolerant investor at it's current price.
An ad to help with our costs