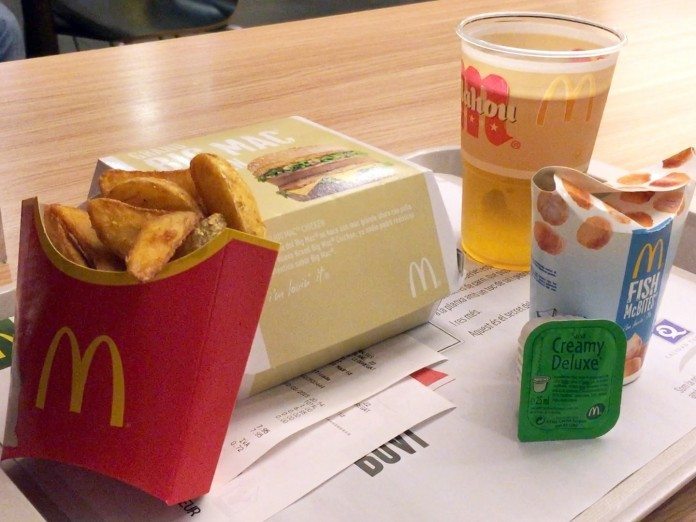 McDonald's Corporation (NYSE:MCD) has revealed plans to expand its all-day breakfast as part of its plan to maintain and boost sales.
The fast food chain is bringing on board more breakfast sandwiches and McGriddles. The new additions to the menu will be included in the all-hours menu, and they will be implemented across all its restaurants in the US in September. The company will expand the menu roughly one year after the launch of the all-day breakfast.
The all-day breakfast was part of McDonald's CEO Steve Easterbrook's plan to get the fast food chain back on track. The strategy has so far benefited the firm because its sales grew by 6.2% in the first quarter, thus marking the company's biggest improvement in a span of four years.
McDonalds has also improved sales through value meals, and lower commodity costs have also helped to boost the company's bottom line. The fast food joint currently has a limited full-day breakfast menu. Presently it consists of sandwiches based on English muffins while some of the company's locations sell biscuit sandwiches. Once the expansion is complete, the muffin and biscuit options will be available in all of the company's locations.
The company is expected to reveal its third quarter results on July 26. The results for this year are expected to be better than last year's results especially on account of the all-day breakfasts and other changes that the company has employed to boost performance. Nonetheless, the competition has been fierce especially from Burger King and Wendys Co (NASDAQ:WEN) and their latest offerings.
Burger King recently introduced new prices as well as a new product called Mac 'n Cheetos. Wendy's has also introduced four new items priced at $4. The decision to expand the all-day menu was made as a result of customer demand. The company also reported a boost in same-store sales by 5.4% in the US due to the popularity of the all-day breakfast menu.
An ad to help with our costs