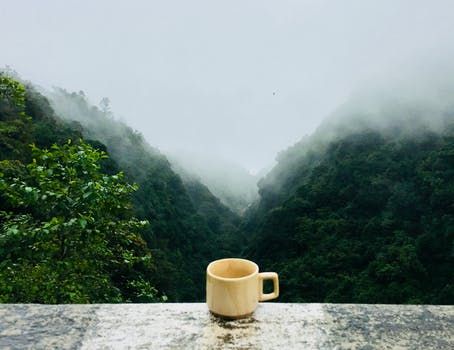 Zuckerberg Killed The Goat and Dorsey Had the Salad
In something of a colorful interview published in Rolling Stone yesterday, Twitter (NYSE:TWTR) and Square (NYSE:SQ) CEO Jack Dorsey described a dinner with Facebook CEO Mark Zuckerberg that consisted of freshly "laser gun" killed goat served cold. Jack had the salad, and remarked that he doesn't really know what the purpose of Facebook is. (It's to digitize every thought in your brain while pretending to direct them towards every other person in the world and then complain that they're not hearing you, because they're doing the same thing, and hopefully while you're doing that you click on an ad.) Zuckerberg was on a kill-what-you-eat diet at the time in an attempt to promote sustainability, while he probably has one of the heaviest personal carbon footprints of anyone on the planet. But anyway. Dorsey also talked about meditation in Myanmar, where he sat and focused on his breath for 10 days straight, clearing his mind, which is the absolute diametric opposite of Twitter's effect on the mind. He talked about Nazis on Twitter who aren't kicked off because people don't report them, too.
SEE: Tilray Edges Up After Reports Of Natura Acquisition Emerge 
Xi Jinping Say: No More Bing
Microsoft (NASDAQ:MSFT) search engine Bing has been blocked in China, as a tactic to get concessions from the US trade delegation in ongoing talks about how exactly to manage the flow of goods and services between the two countries. However, few cared when Google (NASDAQ:GOOGL) was blocked, so it's highly unlikely anyone is going to care that much. Except maybe a few people who really like the colorful pictures on the home page. Facebook and Twitter are also banned in the country. Will Bing be the last straw? Probably not. Baidu (NASDAQ:BIDU) is now completely immune to all US competition.
Two Months Later, Renault CEO Ghosn Finally Resigns
Caught trying to evade a little bit too much taxes, Renault (OTCMKTS:RNLSY) CEO Carlos Ghosn is now former Renault CEO. He was arrested on November 19th in Japan for the crime of failing to tell the government about an extra $80 million that he was getting paid. They need to know that sort of thing, to the dollar, while they of course lose track of trillions in various neverending spending schemes. Speaking of governments, the French government is actually Renault's biggest shareholder, which means French taxes, the highest taxes in Europe, are going towards buying shares of Renault. The Gilet Jaunes are probably not so happy about that. Ghosn's move to finally give up control after 2 months in jail should help begin to smooth relations between Renault and Nissan (OTCMKTS:NSANY), which is 43% owned by Renault, which is owned by the French government.
Fed Rate Cut Narrative Going Mainstream
Will the Fed cut rates? Up until a few weeks ago, the idea seemed quite ludicrous, but now it's starting to seep into mainstream financial consciousness. Mohamed El-Erian, chief of Allianz (OTCMKTS:AZSEY) believes if the Federal Reserve does anything with rates in 2020, it will be a rate cut. He also admitted, a bit obliquely, that the current rate hiking cycle is over. "In a sense that, they'll do nothing this year and if they do anything next year, which is 2020, they'll probably cut," he told FOX Business' Liz Claman on Tuesday. Well, so much for further rate hikes. El-Erian believes that if the Fed cuts rates next year, that would prevent the US economy from falling into recession. Which in itself also admits that without a rate cut, the US economy will fall into recession. And we're only at 2.5%.
Airbus Thinks Brexit Process Is a Disgrace
Airbus (OTCMKTS:EADSY) which makes flying buses, otherwise known as airplanes, doesn't like how Theresa May's government is handling Brexit, in that they are not really handling it at all because they can't get anything conclusively done about it. "If there is a no-deal Brexit, we at Airbus will have to make potentially very harmful decisions for the U.K.," said Chief Executive Officer Tom Enders. "Please don't listen to the Brexiteers' madness which asserts that, because we have huge plants here, we will not move and we will always be here. They are wrong." If the British Parliament doesn't do anything by March 29th, a no deal Brexit will happen, which will disrupt all current trade arrangements between the U.K. and the rest f Europe. Except for Norway and Switzerland, which never joined. So salmon, watches, and cheese should be fine. And maybe some skiing.  But no flying buses for a while.
An ad to help with our costs