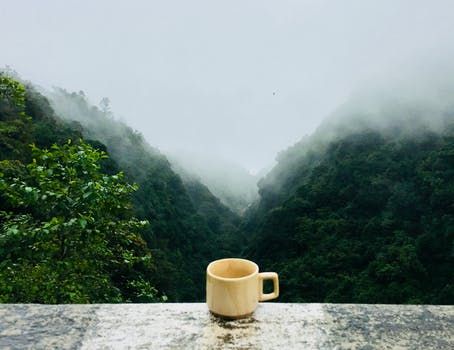 Iranian Waivers To End, Oil Spikes
The United States is calling an end to waivers for Iranian oil on May 2. No more extensions. All countries currently importing Iranian oil will have to stop or face US sanctions, which explains why other countries typically find the US to be annoying and bullyish. Oil futures rose 3% overnight and continue to climb above $65.60, Brent crude pushing $74. President Trump apparently wants to "exert maximum economic pressure" on Iran by pushing its main revenue source to zero. What this will accomplish is unclear. Maybe peace on Earth and goodwill towards men, as sanctions pretty much always accomplish, which is why the world is at peace now. From all the sanctions. The countries that will be affected by the end of waivers are China, India, Japan, South Korea, Taiwan, Turkey, Italy and Greece. China and Turkey will probably be ecstatic about this, or just find a way to import the oil without the US noticing. (NYSEARCA:USO)
SEE: Cannabis Stock News Daily Roundup April 22
Speaking of Sanctions, Huawei Revenue Explodes 39%
Another company that the Trump Administration is not too much of a fan of because it isn't listening to the US about Iran sanctions, and the US taking it so far as being part of the arrest of its Chief Financial Officer Meng Wanzhou for this crime, is doing very well, revenue up 39% to $27 billion. Perhaps more people are buying Huawei phones in solidarity or something. Huawei remains the world's biggest telecom equipment maker, posting a net profit of 8%. Huawei is also the world's #3 smartphone maker. The company has already signed 40 commercial 5G contracts with carriers and shipped more than 70,000 5G base stations and will be up to 100,000 by May, it expects. And 59 million smartphones in the first quarter, up from an estimated 39.3 million in the first quarter of 2018, but nobody really knows for sure.
Houston, Boeing Has Another Problem
Safety concerns are now being raised about the Boeing (NYSE:BA) 787Dreamliner according to the New York Times (NYSE:NYT).The complaint comes from workers at a 787 Dreamliner plant in South Carolina complaining of shoddy manufacturing, debris left on planes and pressure to not report violations, though they're not quite building the fuselage with old cans of Coke yet. The Times reviewed hundreds of pages of internal emails and other corporate documents that revealed a culture that valued production speed over quality, ignoring issues raised by employees. This is just what they need in the aftermath of two crashes involving faulty angle of attack sensors. Boeing may have to change its pace and slow production from here on out, which could negatively affect its stock price.
China Stocks Down
Asian markets fell on Monday after the Easter holiday, the Shanghai Composite falling the most at 1.3% Japan was down slightly, Korea's Kospi also down slightly, though Hong Kong and Sydney remained closed for the holiday. U.S. and Japanese economic data are on tap this week, so traders may be waiting for that information to come in before initiating any more buying. Chinese stock are at their highest levels since last June, which is when they began to fall precipitously until last December, when US markets also ended their 2018 decline. Whether the current rally is a dead cat bounce or the start of a new bull market remains to be seen. (NYSEARCA:FXI)
McDonald's Signature Crafted Burger Goes The Way of the Dodo Burger
Whooda thunk? People don't go to McDonald's (NYSE:MCD) for a "signature crafted" burger, not least of all probably because nobody believes anything at McDonald's is "signature crafted". So they're ditching the whole premium burger thing because people who go to McDonald's want simpler, cheaper options, like quarter-pounders. Or Royales, as Samuel Jackson would say. Gone the way of the dodo burger will be the bacon smokehouse burger and the mushroom and Swiss burger. The attempt to lure premium customers didn't work, probably because of the atmosphere and ambience of McDonald's as a fast food joint rather than an expensive eatery for selective foodies. Earnings are being reported in 8 days.
An ad to help with our costs