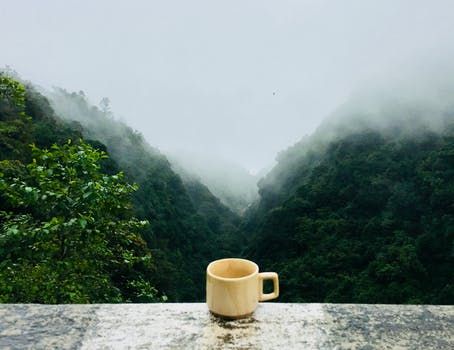 With Brexit Delayed Again, UK Parliament Decides on December Elections
It looks like Great Britain and Northern Ireland, AKA the United Kingdom, will finally go to elections by early December. The vote in the House of Commons hasn't taken place yet, but Jeremy Corbyn's Labour Party has caved in to supporting an election after opposing one until the European Union granted an extension of the Article 50 Brexit deadline to January 31st, which they did. After that Corbyn changed his mind anyway and insisted that he still opposed an election until a no deal Brexit was taken completely off the table, but nobody knew what that meant practically so he couldn't defend the position politically.
SEE: Cannabis Stock News Weekend Roundup October 27
So, finding that position untenable, he changed his mind again and agreed to support an election, to the anger of every Labour MP who is down in their local polls. The math on how Brexit turns out now is still very confusing, as even though Prime Minister Boris Johnson's Conservatives (Tories) are still consistently 11 points or so ahead of Labour, Nigel Farage's Brexit Party, which opposes nearly any kind of Brexit deal whatsoever and prefers no deal, are still polling at about 11%. Since no deal is the default, Farage could end up having the numbers to block a ratification of Johnson's deal, bringing us back to square one and the same deadline replay come January 31st.
Aramco IPO To Start November 3
Aramco, the world's most profitable company, will kick off the initial stages of its initial public offering on November 3. Those initial stages consist of a 1-2% offering on the local Saudi Arabian Tadawul market for total proceeds of about $20 billion. Subscription for investors in the main event will begin on December 4, as reported by Saudi state television Al-Arabiya. A price for the IPO will be issued on November 17, and begin trading on the secondary Tadawul market on December 11. According to Reuters, the prospect of Aramco's IPO has had Wall Street on tenterhooks, which are lines of hooks to hang cloth on. Except instead of cloth in this case, Wall Street people.
Now that we know the tentative dates for the fireworks show, watch out for drone attacks from Yemen's Iran-backed Houthis, which launched an aerial attack on a major Aramco refining facility last month, as well as an attack on Saudi forces two weeks later that captured 2,000 and killed 500, according to the Houthis at least.  Energy stocks (NYSEARCA:XLE) and oil (NYSEARCA:USO) could get volatile if anything like this happens again.
China, US, To Sign "Very Big Portion" Phase I Trade Deal On November 17
Speaking of November and deals, the South China Morning Post reveals that China and the United States have agreed to sign a Phase I trade deal on November 17 in Chile, where there are currently riots going on in the streets. Despite previously saying that a deal would have to be all or nothing and not broken down into parts, it is now being broken down into parts. The deal is touted as only temporary, but President Trump was self-ingratiating by saying that the partial deal can be called "…phase I but it's a very big portion." Whether the portion was bigger than those of Trump Steaks, the World's Greatest Steaks, was not clear.
The Phase I Very Big Portion Deal is still not finalized, and contingent on everything running smoothly, according to diplomats involved in the discussions. Nonetheless, according to Trump, negotiations, "…are looking probably to be ahead of schedule." Regarding details of the deal, the President said it,"…would take care of the farmers. It would take care of some of the other things. It will also take care of a lot of the banking needs."
As for actual details, the SCMP cites a lift on the current ban on US poultry imports and recognizing the American public health certification system for meat products among other things. This could be a result of the ongoing and worsening pork shortage in China due to swine fever, which has cause the price of retail pork to increase by about 70% since last year. Swine fever continues to spread throughout Asia in the meantime. Despite the news, Chinese stocks (NYSEARCA:FXI) are down about 1% on the day so far.
Beyond Meat Beyond Logic, Posts Earnings Beat and Collapses
Beyond Meat (NASDAQ:BYND) investors were left a bit confused this morning as the stock opened about 20% down despite an impressive earnings beat that went beyond expectations, with the company pulling a profit for the first time in its ten year history. The company reported a Q3 profit of $4.1 million, two cents a share higher than consensus estimates of 4 cents a share. Sales were $92M, up from $26.3M this quarter last year. Beyond Meat is expecting to hit about $275M in sales this year. Cows around the world had no comment, other than to say, "Moo."
An ad to help with our costs