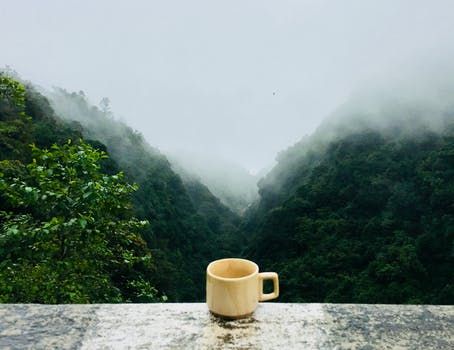 Trump Promises Mass Roundup of Millions of Undocumented Immigrants
The low-end of the US economy could be on the verge of a serious conflagration. United States President Donald Trump has promised, via tweet as is his wont, that ICE agents will start "removing the millions of illegal aliens who have illicitly found their way into the United States. They will be removed as fast as they come in…" If true rather than pure bluster (which is about equally probable), a humanitarian disaster could ensue, as rounding up "millions of people as fast as they come in" will result in mass confusion where many slip through the cracks during roundup and transport, in a bad way. Meanwhile, those who rely on cheap labor whether housekeeping or agricultural work or other menial labor in the food industry will be forced to spend more to keep their lives or businesses running as before, resulting in a severe strain on the lower strata of society and higher food prices. It would also increase the spending of the federal government, which has already spent more money in May than in any other month in US history, including in the aftermath of the last recession. Once transported back over the border, if that happens, the millions of immigrants will simply come right back in anyway, so this is going to be a massive waste of resources.
Gold Knocks On 5-Year Resistance For 7th Time
Is gold (NYSEARCA:GLD) on the verge of a big breakout? Technical charts suggest this may be the case. Gold is knocking once again on $1,350 this morning, nearing major resistance at about $1,380 that hasn't been overcome since March 2014. It has approached close to this level about 7 times since, depending on what exactly you count. Gold investors appear to be relying on a Federal Reserve rate cut on Wednesday when the Federal Open Market Committee meets to set monetary policy once again, or at least a dovish statement prior to the press conference following the meeting from Fed Chair Jerome "Jay" Powell. This could potentially set the precious metals complex up for a big fall as well, if for whatever reason the Fed decides to shock the market by indicating no rate hikes this year. Or worse, a rate hike, which they would probably only do out of vindictiveness against President Trump for haranguing them about rate cuts so often this year. In such a case, the broader stock market is also likely to seriously decline and the US dollar (NYSEARCA:UUP) strengthen, though it seems unlikely that the Fed would do such a thing given that it has been leading traders to believe that it is on a dovish path over the past few months.
Meanwhile, in Treasury Land…
China is selling. Maybe. According to Bloomberg, the US government has reported that China's holdings of US Treasuries is down to a two-year low. In total, it declined by $7.5 billion to a total of $1.11 trillion, a drop in the bucket that may just be accounted for by the drop in interest rates over the last few months as worries of a recession have been increasing. However, since much of China's securities trading is routed through Belgium, the Chinese data proper may not account for the full picture. Given that interest rates are still way down, over 114 basis points since November on the 10-year (NYSEARCA:IEF), it is unlikely that China is doing anything massive on the Treasury front yet.
Alphabet, Sanofi, Team Up on AI
Alphabet Inc. (NASDAQ:GOOGL) will be teaming up with Sanofi (NYSE:SNY) on artificial intelligence and cloud computing for the sake of new drug discovery. The hope is to make Sanofi a more efficient company in finding better drugs to go to market faster. Financial details of the deal are still in the dark. AI will also be applied to forecast sales and improve marketing and supply chain efficiency. We should see more deals like this in the future, and the general speeding up of drug development as AI goes mainstream.
Sprint, T-Mobile Merger On the Verger
The Sprint (NYSE:S) and T-Mobile (NASDAQ:TMUS) deal may finally move forward after the US Justice Department has indicated that it would give the deal a green light by the end of the week or early next pending certain concessions to sell off assets so the deal doesn't violate antitrust laws, the standards or which are set arbitrarily by the bureaucrats involved in judging the case. One of the more bizarre promises is that the combined company has offered to provide better prices than either of the companies separately, for 3 years following the deal. The combined company better hope that there is no significant inflation over the next three years then, or the business model could hit a wall. Apparently, the Justice Department also seems to think that the country is better off if there are precisely four carriers. How they came to that number is uncertain. Possibly a cocktail party was involved. According to basic economics, it's wherever supply and demand converge, which always changes, but, hey, "four" is just as good as any number.
An ad to help with our costs