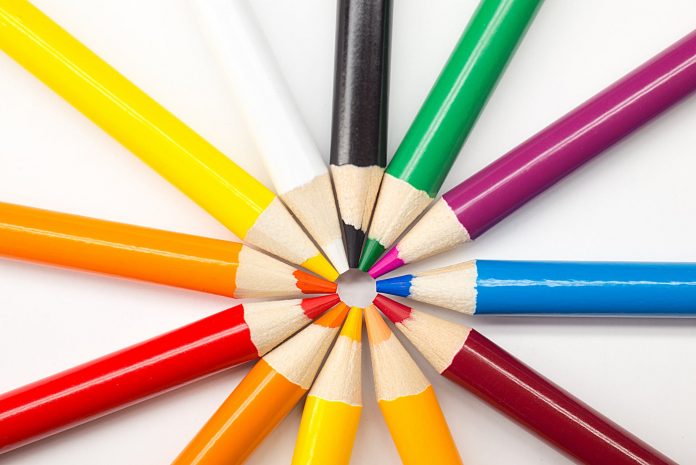 Alleged Pedophile Hedge Fund Manager Jeffrey Epstein Arrested
Jeffrey Epstein, former hedge fund manager and still current billionaire, known for abusing hundreds of underage girls since the late 90's, has been arrested under suspicion of abusing still more underage girls, despite getting a plea deal that basically absolved him of almost everything and allowed him to work in his office 6 days a week while serving a supposed prison sentence.  He pleaded guilty to two counts of soliciting a prostitute and served 13 months, technically speaking. Epstein has known connections with former President Bill Clinton, who has flown on his private jet the Lolita Express many times, and the Trumps, prominent lawyer Alan Dershowitz, and other powerful names. The prosecutor who worked out the deal all those years ago, Alexander Acosta, is now a senior official in the Trump Administration, and his conduct is now coming under scrutiny for possible criminality in his setting up of the deal that went so easy on Epstein. Epstein appears in court tomorrow on charges of sex trafficking of minors. If attention meanders over to the Clintons as more details of the whole affair leak out, things could get interesting.
SEE: Trait Secures Breakthrough Patents for Water-Soluble Cannabinoids
Iran Breaches Nuclear Deal Already Thrown Out By US
Iran is now in breach of the nuclear deal signed with the United States and Europe back in 2015, even though had it not been in breach of the nuclear deal, it would still be under sanctions by the US government, which prevents anyone who wants to use US dollars from doing business with the Islamic regime. Europe has already set up its INSTEX alternative payment system for the purpose of circumventing the US dollar, which probably would inspire the Trump Administration to take more direct action against Europe if the system actually gets serious usage.
Technically, Iran is in breach of the agreement, by its own admission, by enriching uranium to a 5% threshold of fissionable U235, the cap being 3.67%. In a sort of staggered threat, chief nuclear negotiator Abbas Araghchi has said further breaches in the agreement would continue every 60 days. So far the technical breaches are two, first in exceeding the amount of low-enriched uranium, limited at 300kg, and now to exceeding the enriched percentage.
Deutsche Bank Overhaul Gathers Steam, But May Not Be Enough to Turn Turbine
Deutsche Bank (NYSE:DB), the perennially struggling giant systemically important German megalender, is overhauling its top leadership structure with several senior executives on the verge of departing including head of fixed income Yanni Pipilis and head of debt in the Americas, James Davies. If Deutsche is struggling making money in fixed income and debt markets, then something is seriously wrong with the bank because with all the negative rate debt, about $13 trillion of it globally, it is almost impossible to lose money just buying whatever debt exists. That won't be the case forever, but it has certainly been the case since 2008. We already know that investment bank head Garth Ritchie is also leaving. We also know that about €75B will be vacuumed into a bad bank, which is nearly a quarter of Duetsche's balance sheet. All in a day's financial quarantining. By the end of the restructuring, up to 20,000 Deutsche employees could lose their jobs.
Starbucks Under Fire For Safe-Zoning Against Cop
Starbucks (NASDAQ:SBUX) is getting the dreaded hashtag treatment, as #DumpStarbucks is catching a bid after a coffee slinger asked a police officer to leave an Arizona coffee shop because a customer was feeling violated by the cop's presence in uniform. A Starbucks executive has apparently apologized for the behavior of the coffee slinger. Six policemen in total were asked to leave on the 4th of July for making a customer "not feel safe". The association of officers for this Arizona town has tweeted back on the matter, feeling rather insulted insofar as several of the cops who were asked to leave fought for the United States Armed Forces, a group that generally has the upper hand when it comes to the 4th of July. The current controversy follows another that began several months ago involving people being asked to leave who are not paying customers. The coffee chain has since decided to simply allow anyone in whether they buy something or not, opening Starbucks up to essentially being a public restroom.
UK Regulators Put Brakes on Amazon Food Delivery
Amazon (NASDAQ:AMZN) is coming under attack from UK antitrust regulators for its investment in food delivery startup Deliveroo. They are apparently deciding whether the deal amounts to a takeover, rather than a partnership, or whatever it is that the preferred term is. The Competition and Markets Authority believes that there are reasonable grounds to say that the two companies will no longer remain distinct if the deal goes forward. As to why this matters, not much word on that. Deliveroo is a restaurant delivery service that Amazon invested $575 million into back in May, and wants to use its infrastructure in order to up its food delivery game. "We believe this minority investment will enable Deliveroo to expand its services, benefiting consumers through increased choice and creating new jobs as more restaurants gain access to the service," Amazon said. That's all fine and dandy, as long as both companies remain distinct, according to the CMA.
An ad to help with our costs