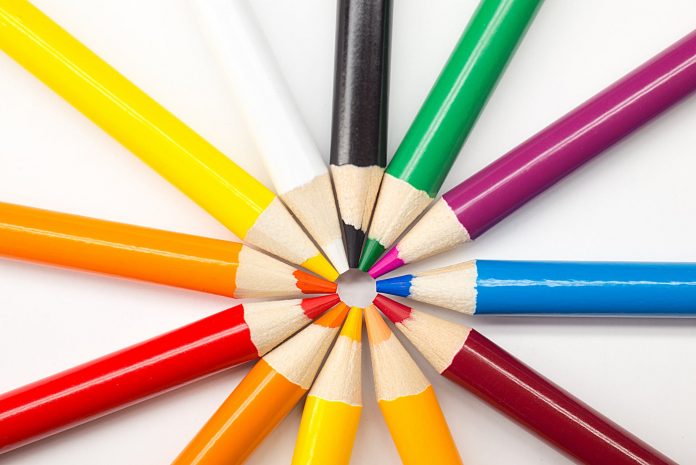 Mainstream Media Starts Seeing Stark Central Banking Dilemma
The mainstream media is starting to catch on to the fact that central banks might be toast, and not the lightly toasted kind that enhances flavor. More like the Cajun kind that turns everything black. Reuters opens an ominous report on the European Central Bank entitled "Draghi's parting shot leaves next ECB boss with existential dilemma," leading off with a "momentous decision" in new ECB head Christine Lagarde's first year. That is, either give up on printing more money, or give in to the temptation of bankrolling governments with never-ending bond purchases. So the cat is out of the bag. Either Lagarde cuts them off, or she enables the debt binge to keep going indefinitely until it crowds out investment flows into anything else. Here's the kicker: "A purchase programme forever means either the final breach of all European Treaties and the beginning of full state financing… (unless) Draghi and his successor get what they want: an inflation rate of 2 percent or more," Sentix, a Frankfurt-based research firm, wrote in a note.
SEE: Cannabis Stock News Daily Roundup September 13
Boris Johnson Enrages Establishment, Defies Parliament Over Brexit Benn Bill 
Boris Johnson is playing with fire, saying explicitly that he will openly defy the Benn Bill that seeks to force him to ask for a Brexit extension. He might be looking for a technical way out because he said that he will not "accept" any offer to extend the UK's membership even if a Brexit deal can't be reached. What that might mean is that he will send the letter that the law technically requires him to send requesting a Brexit extension, but he will not accept one if it is actually granted. The Benn Bill does not say that the Prime Minister must actually accept an extension if it is offered. This interpretation is likely to be challenged in the courts come October 19th when the legislation says that Johnson must make the request. Assuming it is approved and he then rejects an offer of extension, that is when it is likely to move to the courts. Number 10's strategy may simply be to gum up the court system for the next 12 days after the 19th until the 31st when Brexit kicks in. Meanwhile, Parliament will be forced to try to revoke Article 50 in the meantime, which if it does, will probably mean the end of the Conservative Party and the rise of the Brexit Party. Brexiters are still up in the polls.
5 Million Barrels of Oil A Day Shut Down in Saudi Arabia
Half of Saudi Arabia's oil production has gone off line and oil is up about 8%. You never thought Yemen of all countries could push oil prices to potentially $100 a barrel from current levels, but that is what could happen if Saudi Arabia doesn't get its Abqaiq facility up and running again, and fast. The facility, the largest refinery in the world and responsible for processing about half of Saudi Arabia's daily production, was bombed by Yemeni rebels tired of Saudi Arabia continually bombing their country, though the US blames Iran. About 5 million barrels and change worth of oil production a day is now shut down, which amounts to about 5 percent of the world's daily consumption. If it is down for anything more than a month, the stress on oil markets could get serious. Right now customers are being supplied with reserves. The overall supply loss could be as high as 150 million barrels a month. A Yemeni Houthi spokesperson claimed responsibility saying, "We promise the Saudi regime that our future operations will expand and be more painful as long as its aggression and siege continue." Meanwhile, Secretary of State Mike Pompeo blamed Iran, as he tends to do about these things. (NYSEARCA:USO)
Winston Churchill's Solid Gold Toilet Stolen, Causing Flooding, Sadness
This seems like an efficient use of gold. A solid gold toilet worth about $1.25 million and just recently installed in the birthplace of Winston Churchill, has been stolen. The toilet was sculpted by Italian artist Maurizio Cattelan and was installed 2 days ago at Blenheim Palace after it had a stint showing off its golden curves at the Guggenheim museum in New York. The toilet was taken on Saturday by thieves with two getaway cars. To add insult to injury, the removal of the toilet caused significant damage and flooding to the building because it was connected to the plumbing. One wonders how much noise was caused by people trying to rip solid gold out of the wall and the floor and not get caught doing it. One man has already been arrested. However, the toilet is still on the loose and should be considered armed and extremely dangerous, if it happens to fall on your head. Prior to the theft, visitors to the exhibition could book a three-minute appointment to use the toilet. Such a golden opportunity though has been violently and tragically ripped from our grasp. It's back to porcelain then, for the 99%. (NYSEARCA:GLD)
GM Union Calls Off Strike, Then Strikes
The United Auto Workers union had decided to stay on the job at General Motors (NYSE:GM) past a deadline for a new contract on Saturday, but are now on strike. The Strike was implemented on Sunday after a 10am meeting of Union officials with GM representatives. This is the first GM strike since 2007.
Zantac is Now Carcinogenic
The FDA has declared Zantac, the antacid, carcinogenic. The agency found a chemical called N-nitrosodimethylamine or NDMA at low levels in the medication, manufactured by Sanofi (NYSE:SNY) and made generically under the name ranitidine. "The FDA is not calling for individuals to stop taking ranitidine at this time. However, patients taking prescription ranitidine who wish to discontinue should talk to their health care professional about other treatment options. People taking [over-the-counter] ranitidine could consider using other medicines approved for their condition." The warning is a bit strange though, because the levels found in the medication are not much more than what is commonly found in foods and dairy, according to the FDA itself. So, conclusion being, panic, without panicking. Or just stop eating anything at all if you're really concerned. Though you'll probably have other problems in that case.
An ad to help with our costs