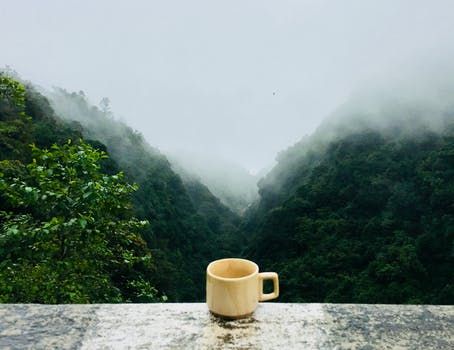 World is in "Precarious Position" says IMF's Lagarde
You got that right, Christine. The International Monetary Fund, one of the world's biggest money pits, is worried about the pace of global growth, saying it has lost momentum, which really not a good thing when interest rates are already negative in so much of the western world. Managing Director Christine Lagarde has said that as a result, the world is in a precarious position. On Wednesday, the European Central Bank will meet and discuss things, but there's not much they can do at this point with a no-deal Brexit still in the cards, which could take down all of Europe, and Italy officially entering recession last month with two consecutive quarters of negative GDP growth. Italian debt to GDP is at a new record, having grown again since last year to 132.1%. Italian bond buying has already ended as of December, and the ECB is out of options. The IMF has already downgraded Euro-area growth forecasts significantly as of January.
SEE: Cannabis Stock News Daily Roundup April 5
Groupthink Pervasive In Bond Markets
The global debt bubble keeps feeding on itself. In a weekend piece in Bloomberg, 36 global fund managers were polled, and most believe that bond markets are the safest place to be. This despite the reality of negative interest rates throughout Europe, record debt levels relative to production, and a 10-year bonanza of money printing creating record central bank balance sheets all over the world that threatens to explode inflation higher at any time. Another interesting aspect of the poll was that non respondents believed that monetary policy out of China was going to tighten. They all thought it was going to loosen or stay static. That probably means that there are many fund managers out there long China. A Chinese decline could force them out of other positions they may hold and restart a global bear market.
Boeing Cuts 737 MAX Production Rate
Boeing (NYSE:BA) is taking longer than expected to fix the safety system that ironically caused the crashes of the Lion Air and Ethiopian Airlines, according to the general consensus, which might be wrong but probably isn't. Due to the delays in putting in the necessary fixes, the airplane manufacturer announced late last week that it will be cutting production of the Boeing 737 MAX series to 42 planes a month instead of 52. Plane deliveries cannot be made until the system is fixed. Boeing had previously planned to ramp up production to 57 planes a month. General Electric (NYSE:GE) is involved in this too, because they are one of the engine suppliers to Boeing, and they could be negatively affected. Safran SA (OTCMKTS:SAFRY) is also one of Boeing's main suppliers, and had planned to ramp up production to meet Boeing's earlier ambitious goals.
Say Cheese, Supermassive Black Hole!
A team of 200 astrophysicists collaborating on the Event Horizon Telescope, has successfully (we think) taken a photo of the event horizon of a supermassive black hole or two. It's impossible to take a picture of a black hole itself because nothing escapes a black hole including light, but scientists were able to take a photograph of the event horizon of a black hole, the radius just beyond which time and space itself gets ripped into nothingness, or maybe sucked into another universe, or something. Nobody knows. The financial equivalent of a black would be a central bank when it's raising interest rates really really high to prevent a run on a currency, sucking money into a pit of nothingness.
A news conference about the photo or photos is scheduled for Wednesday morning. Two supermassive black holes were targeted, one 26,000 light years away and 4 million times the mass of the sun that just happens to be the supermassive black hole that the entire Milky Way galaxy orbits around, including you, whether you like it or not. The other is 54 million light years away, but decidedly bigger, about 3.5 billion times the mass of the sun, at the center of a different galaxy. The point of this is to prove Einstein's theory of General Relativity, again, which is the world's most empirically proven theory, at least on large scales. The theory says that the black hole should be almost perfectly spherical. If it isn't, the scientific community will be having a big talk with Albert Einstein.
Bank Earnings Start This week
By Friday, the big banks will start reporting their earnings, expected to be subdued in the increasingly sluggish environment for global growth. JPMorgan (NYSE:JPM) and Wells Fargo (NYSE:WFC) will be the first to report on Friday, followed by Bank of America (NYSE:BAC) and Morgan Stanley (NYSE:MS) next week. "The Fed pivoted so abruptly, which gives one pause about what they're saying about the economy," said a guy named Chuck Carlson, CEO of Horizon Investment Services. "Flat to falling interest rates are not good news for bank interest margins. It's not surprising that analysts are taking down earnings estimates." Or maybe they're all just setting us up for lowered expectations and going long. And maybe not.
An ad to help with our costs