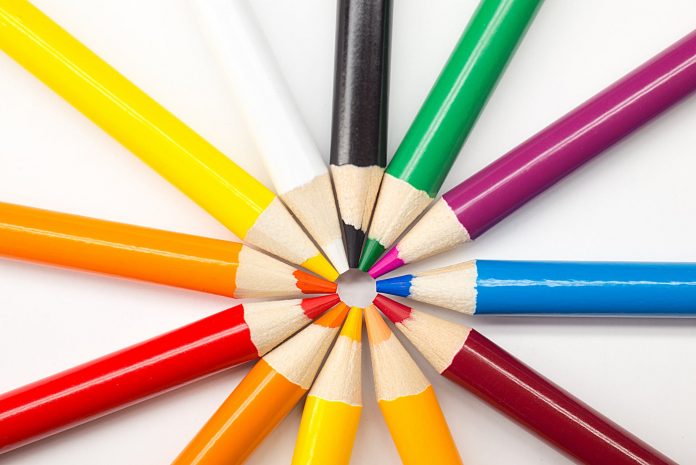 Hong Kong In Massive Show of Defiance Against Beijing
Over a quarter of Hong Kong's 7.4 million people marched against China's hand-picked chief executive Carrie Lam over the weekend in protest against an extradition bill that would essentially allow Beijing to ship over anyone they wanted to stand trial in China for crimes against communism, like, say, talking about how much they don't like communism. Hong Kongers weren't too excited about that prospect, so they came out in the streets demanding that Lam axe the bill. She hasn't, but has merely suspended "debate" on the bill, probably until such time as the people of Hong Kong calm down and go back to making a living and run out of energy to scream at Carrie Lam, who they did not elect. So, understanding this Sword of Damocles hanging over their heads, they came out in even more force after "debate" was suspended, and are demanding her resignation, which wouldn't accomplish much practically, because Beijing names the Chief Executive anyway. What they may have to do is try to declare independence from Beijing, which Beijing wouldn't take lightly, and could possibly get the US involved somehow, though this would be a long shot and dangerous. Hong Kong's Hang Seng is up 1%, so traders appear to be happy about the prospect of not being extradited for not loving Chairman Mao. (NYSEARCA:EWH)
SEE: Florida's Largest Medical Cannabis Firm Trulieve Proposes Public Offering
Speaking of Chairman Mao, The Bartender Doesn't Like Amazon Wages
Alexandria Ocasio Cortez, who doesn't pay anybody any wages, doesn't like that Jeff Bezos employs people at Amazon (NASDAQ:AMZN), supposedly starving them through employment, though the taxes he and his company pay go towards her state-sponsored salary. She really doesn't like the fact that Bezos is a billionaire, preferring to limit personal wealth to $999,999,999, which probably goes against the US Constitution but whatever, also forgetting perhaps that the base 10 counting system is arbitrary in that humans just happened to evolve with 10 fingers. And that the continual inflation of the US dollar that she advocates raises the nominal figure of wealth over the years. As to how Bezos became a billionaire, she said, "When you have a very large workforce and you underpay every single person and then you also participate in taking billions of dollars of government subsidies, that could be part of it." If asked whether she interviewed "every single person," she would probably say "No," because this is impossible. Though she may have a point about taking government subsidies.
Fed Meets Wednesday, Wall Street Begs For Rate Cut
At the end of last year, economists, who are supposed to know things about the economy, were all estimating how many rate hikes there would be in 2019. They're not so good at predicting it seems, because now they're begging for rate cuts, as they swoon together like waves in the sea, following one another's moods like krill follow the currents. A survey by the Wall Street Journal found that 40% of these groupthink economists now believe that there will be a rate cut by next month, though the Chief economist of Vanguard has speculated that a rate cut could come as early as this week when the Federal Open Market Committee meets on Wednesday. Another top economist, this one Kathy Bostjancic of Oxford Economics, isn't too sure. "The Fed might not be prepared to confirm such validations given the hard data do not yet signal a sharp slowdown in economic activity," she said. If she's right, Wall Street could go into a tizzy.
Deutsche Bank Opening Bad Bank for Bad Business
In a sign of how backward the banking industry is, Deutsche Bank (NYSE:DB) is making waves announcing that it has plans to set up a "Bad Bank" which will house assets worth €50 billion, though housing them in something called a Bad Bank won't really attract customers to buy these things, not to mention it won't look good on the resumes of the people who work at this thing. It appears to be an attempt to transfer the branding of "Bad" from Deutsche itself, to some amorphous collection of paper, so Deutsche can again be considered "Good". Much of the bad assets will be long-dated derivative, and once they're vacuumed out of Deutsche Bank proper, the German lender aims to get out of investment banking and focus on transaction banking and private wealth management. "As we said at the AGM on May 23, Deutsche Bank is working on measures to accelerate its transformation so as to improve its sustainable profitability. We will update all stakeholders if and when required," Deutsche said in an email. Speculation is that an announcement will be made in July as to whether the Bad Bank is open for Bad Business.
Boeing Acknowledges Mistakes in Cockpit Following Warning Prior to Crash
Boeing (NYSE:BA) CEO Dennis Muilenburg was on the stand at the Paris Air Show this weekend, acknowledging mistakes made in the handling of its warning system in the 737 MAX before two fatal crashes. The FAA has blamed Boeing for neglecting to tell it that a safety indicator in the cockpit didn't work like it was supposed to. The problem apparently was that a warning light was designed to alert pilots that the angle-of-attack sensors were malfunctioning, the sensors that drive the nose down if they think the plane is too high. The problem was they drove the nose down when the plane was not too high, causing it to drive its nose down into the ground. This warning light, however, only worked if a the airline purchased a separate feature. It is not clear, however, how a warning light would have helped anything, given that it was not an off switch for the angle-of-attack sensors, so there's a bit of a lacuna here.
An ad to help with our costs