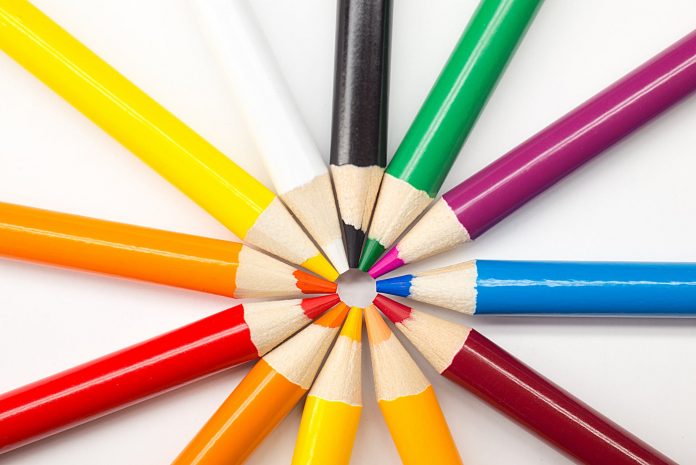 Futures Bounce on Liu He Visit
News of a visit to the United States by Chinese Vice Premier Liu He has caused a futures bounce in US and Chinese markets. He (the Liu one) will visit the US for trade talks in what may hopefully salvage collapsing negotiations after Trump threatened to jack up tariffs to 25% from the current 10% on hundreds of billions of imports from China yesterday in a surprise tweet that caught markets in both countries completely off guard. The threat included goods currently suffering from a tariff of 10%, as well as $325B more that currently have no tariffs on them at all. Together a 25% tariff in virtually all Chinese goods would be imposed on American consumers, who will collectively make America great again by paying all that money to the government. Liu will arrive in the US on May 9th and leave on the 10th. On Monday, Chinese authorities were contemplating delaying the trip in a message to Trump, but perhaps they really do not want more tariffs so they're sending him over, which is what the markets are hoping. (NYSEARCA:ASHR)
Water Stocks Causing Portfolios To Burst At the Seems
One oft-neglected group of stocks that have been doing spectacularly over the last 10 years, and that aren't tech stocks or FANG stocks or Tesla, have been water stocks. Both American Water Works (NYSE:AWK) and Aqua America (NYSE:WTR) for example are at or right near all time highs and haven't wiggled that much during the broader market selloffs in 2015 and 2018. Their business models unite them with municipal utility companies, giving them assured business even in times of recession, given that people still pay water bills during recession and people generally drink, flush toilets, cook, clean, etc., even when they're poor.
Aqua America last week reported first quarter 2019 earnings that missed consensus and revenues missed slightly as well. Higher expenditures were responsible for the miss. Still, 572 new customers were added, though one thing to be careful of when considering these stocks is debt levels and interest expense. Both companies are heavily indebted, and would be severely levered if their stocks weren't at or near all time highs.
Both companies provide waste water management services and water infrastructure, though despite the quasi-privatization of the water industry through these companies, water supplies still suffer from significant hardness, meaning buildup of calcium and magnesium in the water supply. Water is considered hard at 60mg of calcium and magnesium ions per liter. While this isn't dangerous to your health unless hardness is extreme, it does corrode pipes faster which are also fixed by municipalities, hence the oft-neglected water-industrial complex.
Customs Union Brexit Compromise This Week?
Is the United Kingdom headed for a customs union with the European Union in order to get Brexit passed? Maybe. "I'm not a believer in a customs union as a sustainable long-term solution," British foreign secretary Jeremy Hunt told BBC radio yesterday. While that makes it seem that maybe there won't be a customs union, the phrase "I'm not a believer" is a comparatively soft one, and is often used by politicians when they want to signal to their supporters that they still theoretically hold an idea, while signaling to the other side that they'll cave to whatever that idea is, like a customs union. Hunt doesn't think any kind of permanent customs union would work because Britain's economy was too big. While that doesn't really mean anything, the problem with a customs union is that that Britain would have to go along with whatever the EU decides on custom duties and Britain would have no say, being outside the EU. Sort of like a vassal state. (NYSEARCA:EWU)
Reuters Journalists Freed From Myanmar Prison
Two Reuters journalists who allegedly broke the "Official Secrets Act" banning people from talking about things that the government doesn't want them to talk about, were released from prison after over 500 days of incarceration yesterday. The two reporters are 33 and 29 years old, quite the young'ns, and were released along with 6,520 other prisoners on Tuesday in a mass amnesty release. The two men had authored a story about the murder of 10 Rohingya Muslim men and boys for government forces and Buddhist civilians that was part of an operation that sent 730,000 Rohingya Muslims to flee Myanmar for Bangladesh. The report won them the Pulitzer Prize for international reporting, but this probably factored in the fact that the report landed them in prison for a year and a half. May as well get the prize for that.
CBD Makes it to the PGA Tour
cbdMD (NYSEAMERICAN:YCBD), a new CBD company trading on the NYSE American exchange, is getting some golf coverage. It is the first CBD company to list on a US stock exchange, and its products are used by golf pro Bubba Watson, who takes them after a long hard day of…golf, the least strenuous of sports, besides all the walking. The company makes oils, gummies, and bath bombs for minor aches and pains, even golf pains. "After a tough day on the golf course, I want to be able to get better sleep and let the inflammation in my body go down," said Bubba.
An ad to help with our costs