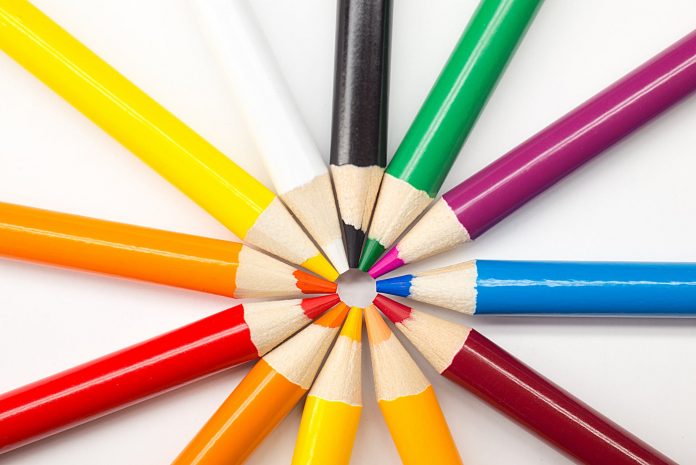 US Hopeful of China Deal, China Less So
National Security Adviser Robert O'Brien is still hopeful that a phase 1 trade deal can be signed by the end of the year. Still, the fact that he isn't striking a more optimistic tone suggests that he's not very hopeful at all. In a statement in Halifax over the weekend, he tried to hedge his bets by being "hopeful" while still mentioning his unease about Hong Kong. "We were hoping to have (a phase 1) deal done by the end of the year. I still think that's possible. At the same time, we're not going to turn a blind eye to what's happening in Hong Kong or what's happening in the South China Sea, or other areas of the world where we're concerned about China's activity."
SEE: Village Farms Eyes Increased Position in Pure Sunfarms
China's diplomats aren't striking the same hopeful tone, to say the least. China's "top diplomat" Wang Yi lashed out over the weekend against the United States saying that the country is the world's biggest source of instability and its politicians are "baselessly smearing" China. "The United States is broadly engaged in unilateralism and protectionism, and is damaging multilateralism and the multilateral trading system. It has already become the world's biggest destabilizing factor," China's Foreign Ministry cited Wang as saying.
In conclusion, things appear to be going well, depending on how you interpret "well".
Deutsche Bank Cheers On More Stimulus
Deutsche Bank (NYSE:DB), whose perpetually falling stock price appears to be signaling that the bank could collapse any day, likes the New European Central Bank head's call for new fiscal stimulus, despite the fact that the Eurozone is still mired in a severe debt crisis that probably can't be solved by even more debt. Sewing did say one seemingly logical thing, and that was to stop focusing on the aggregate levels of public spending and actually start focusing on what the money is being spent on. Translated to smaller scales, it may matter somewhat what you spend your money on, (like digging holes and refilling them in your backyard, or food for your family), and not just how much you spend.
"Sometimes it's not only about the fiscal stimulus itself, I think we should first look at the composition of where the investments are going," Sewing told CNBC's Annette Weisbach. He then went on to talk about generalities again. "Nevertheless, we need to invest into digital infrastructure. We need to invest in education. I think we have the strengths to do something more."
California To Increase Taxes Even Further On Legal Marijuana Industry
California is looking to raise taxes even higher on cannabis starting in 2020, so reports the California  Department of Tax and Fee Administration. The excise tax level is already 60%, but the State wants to push that even higher to 80%. Cultivation tax is $9.25 per dry ounce of flower, and those rates will rise along with inflation, effectively quashing any hope for a tax cut in real terms. "In California, 80 percent of the marijuana is grown illegally — 14 million pounds," says Fox News medical correspondent Dr. Marc Siegel . Meanwhile the illegal marijuana industry is loving the high taxes, because it drives demand towards the black market, as all taxes have done ever since taxes became a thing.  Industry analysts estimate the size of the legal cannabis market in California is only about a quarter of the size of the entire market. Pot stocks are down 55% from their 52 week highs. This won't help improve the situation much. (NYSEARCA:MJ)
Wells Fargo To Refund Service Fees
Wells Fargo (NYSE:WFC) will refund some account holders for monthly service fees that they could have qualified to have waived but the process of doing so was too complicated to figure out. Sort of like mail-in rebates on Black Friday you have to fill out perfectly or forego the discounts if there's a chocolate stain on them. A letter from Democratic Congresswoman Katie Porter indicated that the bank may have collected hundreds of millions of dollars in service fees on its most popular checking accounts.  "Refunding these and any additional funds that the bank at any point improperly collected is a necessary step in regaining public trust. Before Wells Fargo can in good faith begin any new initiatives or public relations campaigns related to its image restoration, it must take concrete action to address and resolve its many past mistakes." The controversy hasn't seemed to put a dent in its stock price, which is right near all time highs, though it has been stuck in a trading range for the last 6 years.
You Can Get a Tesla Tetrahedron Drill Looking Thingee For $40,000
Tesla (NASDAQ:TSLA) has gone beyond pushing the boundaries to straying so far from the boundaries that the boundaries aren't even occupying the same three-dimensional space anymore, and may even have a different quantum signature coming from a different universe. Tesla's new Cybertruck looks like an army vehicle out of a low-budget dystopian science fiction B-movie, or maybe a sort of 1980's-CGI version of a Hummer. But it may yet charm drivers, perhaps, depending on whether they are fascinated or disgusted by it. In what may be the understatement of the year, CEO Elon Musk exclaimed, "Doesn't look like anything else!" In what may be an ominous sign that Tesla's design department may have gone a little bit too far this time, Tesla shares fell 2.5% on Friday, when the new weird car was revealed to the public. On the bright side, someone threw metal balls at the windows at Musk's request and they spiderwebbed.
An ad to help with our costs