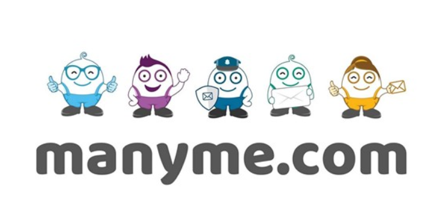 Q1: Can you please tell us about your company and the specific problem or challenge that you are addressing?
ManyMe provides individuals with stronger privacy, security, control and awareness in their online lives.  We do this by making it simple to use unique, substitute email identities, whenever someone who is not a close friend asks for your address.  For simple, automated management, all email sent to a ManyMe address is delivered to the user's primary inbox, in any email system.
We are passionate about our focus on consumers, as it is widely recognized that individuals are the weak link in information security.  Even so, far less attention and investment are focused on consumer security.  ManyMe seeks to address this mismatch by bringing corporate-grade tools and best practices to individuals in an easy-to-use fashion that marries effectiveness with convenience.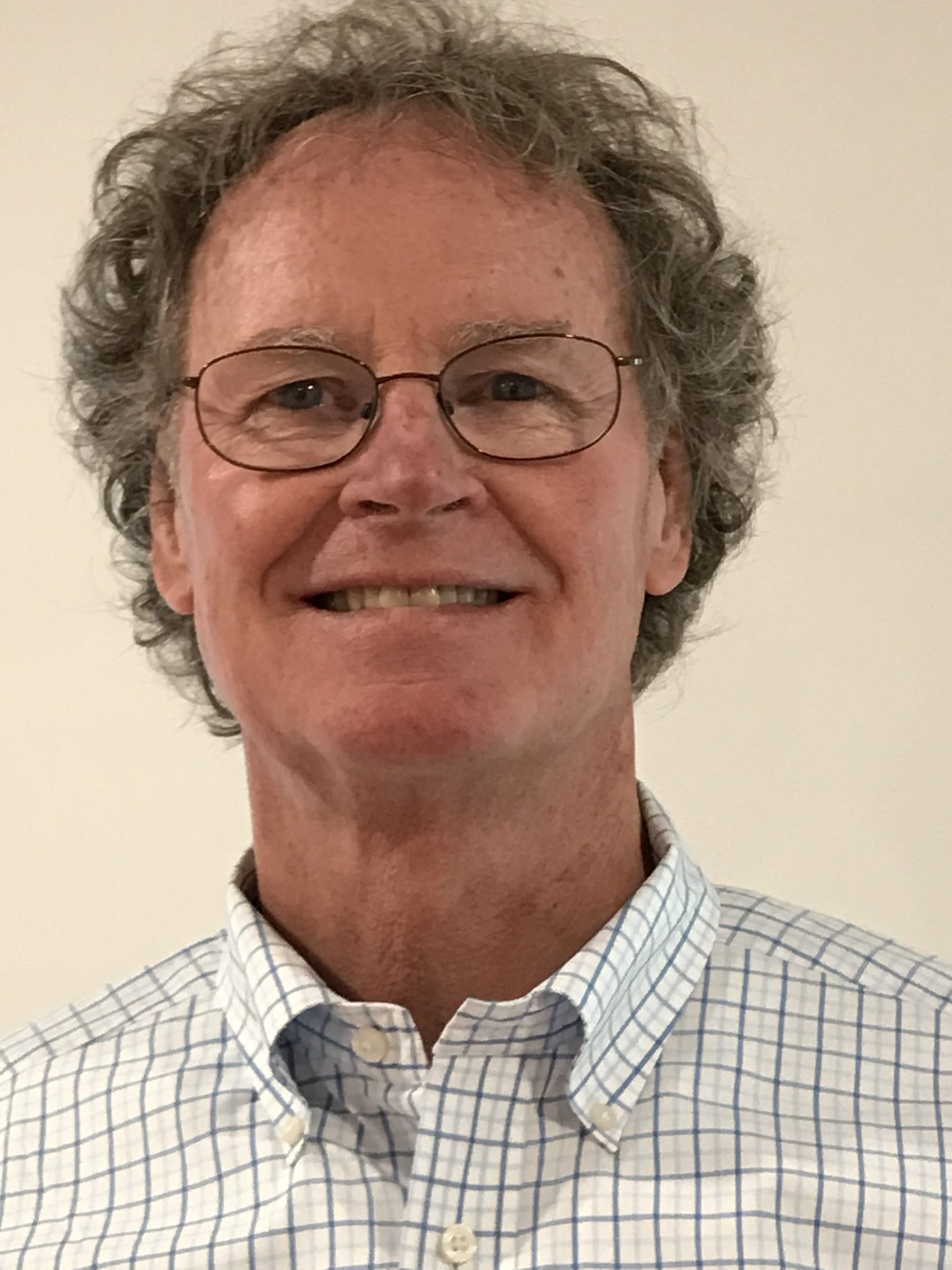 There is a secondary dimension to our work.  As the line blurs between our personal and work lives, driven by trends such as working from home and using our personal devices at work, what we do online as consumers can create risk for the organizations that employ us.  Hence, our focus on consumers will bring benefits to the enterprise, as well.
Q2: Can you please tell us a little about the market and the market opportunity?
We target the "global three billion," which is the estimated number of people around the world who have internet access.  We believe that people who are active online, particularly in more developed countries, share growing concerns about privacy, security and the loss of control in their online life.  People are frazzled by constant security breaches and alerts, feeling increasingly exploited by vendors that harvest and sell their data, annoyed by the intrusive surveillance economy, and hence untrusting of vendor promises and capabilities.
To confirm these sentiments, all you need to do is ask a series of simple questions: Have you ever been reluctant to disclose your personal email address online, on paper or in conversation with someone you don't know well?  Ever feared what might happen to your email address after you disclose it?  Ever doubted the trustworthiness of "unsubscribe" promises?  Wished you had more control over the email that gets into your inbox?  Exasperated by the complexity of passwords and their management?  We find that people overwhelmingly respond to these questions with a resounding YES.  We believe that user responses affirm the depth of the market opportunity, which ManyMe addresses with a uniquely effective and simple solution.
In the longer term, our opportunity is to deliver a unifying platform that integrates specialized, niche offerings into an encompassing suite of privacy and security tools.  While interesting point products are available, most individuals don't know about them, don't have the time to research them, and don't have the expertise to implement them effectively.  Given our emphasis on simplicity, keeping the complexity in the background, we believe that we can deliver a suite of services that provides users with broad protection.  By improving consumer security, we'll be strengthening enterprise protection as well.
Q3: Please tell us a little about your technology that drives your platform?
As a starting point, our technology is focused on automating the use and management of multiple email identities to provide individuals with stronger privacy, security, control and awareness in their online lives.  Users of Google's Chrome browser can create addresses automatically using the ManyMe Helper plug-in, but no matter what browser you're using, you can disclose a unique address manually, whether online, in conversation or when filling out a paper form.  ManyMe addresses take the form of one's ManyMe username plus a dot and a suffix of the user's choosing, for example [email protected] or [email protected].  Addresses are automatically remembered and managed, so the user never has to remember a thing.
After passing through ManyMe's layered defenses, incoming email is routed to the user's primary inbox, so the user only has one inbox to manage.  Replies to email received on a ManyMe address are routed back through ManyMe and then forwarded to the original sender, thereby protecting the user's personal email address in the outbound direction, too.
ManyMe also implements a number of important safeguards in the background.  For example, we block "active" code and archive files that are often used by bad actors to attack one's personal device and data.  ManyMe also hosts email attachments in the cloud, so that those files never reach the user's device without the user's permission.  These initial capabilities hint at some of the things that we will be doing in the future, consistent with our goal of empowering consumers with corporate-grade capabilities and best practices that operate behind the scenes.
One other aspect of our technology that I want to highlight is the unique in-message control strip that we insert at the top of every ManyMe message delivered to the user's primary inbox.  This control strip provides a simple means of both communicating important information to our users and enabling them to take immediate action to limit access to their inbox.  Readers who want to learn more about our technology may be interested in an introductory video available in the "How Does It Work?" section of our website.
Q4: What are the key user benefits and features of your platform?
 As we've noted, ManyMe delivers unique advantages for stronger privacy, security, control and awareness.
Privacy.   Privacy is an increasingly hot-button issue, driven by the growing lack of trust caused by the constant stream of data breaches and the massive, intrusive data collection about every aspect of our online activity.  ManyMe improves privacy by providing an unlimited number of substitute identities, all of which are remembered and managed automatically, so that users don't have to reveal their true identity online.  Whether you're creating a new account, signing up for a newsletter, registering for a discount, entering a contest, getting a receipt, or doing anything else that requires an email address, don't reveal your personal address, use a ManyMe address instead.
Security.  Stronger security flows from the fact that by using a different email address for every new online registration, the user's credentials will always be different, even if they insist on using the same password (which we don't recommend).  This simple practice reduces the user's exposure to credential re-use attacks, which are the most common hacker exploit.  Furthermore, by detecting mismatches between a sender's address and the ManyMe address that they are using, we help our users identify and avoid phishing attacks.  For example, if a sender purporting to be your bank uses an address that you disclosed to any party other than your bank, the message is obviously fraudulent.  This capability is important because studies show that 90% of data breaches now involve a phishing attack.  As noted earlier, we implement a host of other security checks and precautions, as well.
Control.  The use of multiple email addresses provides users with a powerful new means of controlling access to their inbox.  ManyMe users can control the current and even future users of each and every address.  For example, with ManyMe's "instant unsubscribe" function, all email arriving on a specific address can be bounced, without affecting senders using any other address.  This simply isn't practical in the conventional model, in which all email arrives on a single address.
Awareness.  Because ManyMe records the first sender to use each new address, it develops a telling record of how an address spreads from the original user to new senders at new domains.  This capability provides fascinating insights into "leaky" sites and may actually provide the first warning sign that a site has been compromised.  We plan to use aggregated, de-personalized data about address propagation to forewarn users about their likely experience before they register at a site.  We are not aware of anyone else who can provide this kind of insight.
For all of these reasons, we believe that ManyMe provides the only other email address our users will ever need.  Keep your personal address pristine by reserving it for family, friends and trusted colleagues, and use ManyMe addresses for everyone else.
Q5: What geographic markets are you focusing on currently?
Although ManyMe has users from around the world, as a practical matter, our marketing focus is primarily on the United States and other English-speaking countries.  Given the uniqueness of our solution, and the ease of use, we believe that word of mouth will carry ManyMe into global markets.
Q6: What markets will you focus on in the near future and what is your plan to conquer them?
ManyMe is a service that addresses the issues experienced by most people who are active online, doing things such as signing up for newsletters, creating accounts, obtaining discounts, and entering contests, so it has great horizontal appeal.  Nevertheless, we have defined several personas representing our initial target market segments, such as tech-savvy professionals and "born online" younger users who are both tech savvy and hyperactive online.  We believe that the techy savvy segments will quickly grasp the benefits of using multiple email identities – in fact, they probably already have a handful of email accounts and will value ManyMe's automated management of multiple addresses served in a single account.  Success in our target segments is based on ManyMe's unique capabilities and ease of use.  We refuse to accept the view that stronger, practical security and convenience are incompatible.
Q7: Who are your competitors?
Our main competitors are the large cybersecurity companies with consumer offerings, such as Symantec (SYMC), AVAST (AVST.L), and Webroot, most of which have built their positions based upon anti-virus software.  While there are also a number of large email security companies, such as Proofpoint (PFPT), Sophos (SOPH.L) and Mimecast (MIME), these companies are focused on large enterprises and small and mid-size business, but not on consumers.  In addition, there are a number of privately-held niche vendors offering email-focused services of various kinds, such as disposable email addresses, unsubscribe services, and inbox clutter tools, which typically perform only a portion of the functionality offered by ManyMe.  Perhaps our biggest competitor is the feeling of resignation that privacy and security aren't possible in today's digital world – a feeling that we are doing our best to counteract.
Q8: What advantage does your product offer in contrast to your competitors?
None of the large competitors offer multiple, automatically managed email identities, and hence they can't match the unique benefits that flow from our approach.  Our means of communicating with our users via the in-message control strip is also unique.  The across-the-board simplicity and extensibility of our implementation provides another compelling differentiator.
Q9: What makes your platform stand out?
 We've talked about ManyMe's unique capabilities, our simple means of communicating with our users, and our emphasis on ease-of-use and simplicity.  There are two other factors that I'd like to highlight.  First is the novelty of our approach.  Whenever I give out an address in a commercial setting, using the vendor's name in a ManyMe address, the reaction is always the same – how do you do that?!  People are immediately intrigued, they get the idea and can see the value – this is encouraging in terms of the viral marketing potential.  Second, ManyMe will be increasingly differentiated as we start to integrate third-party information and tools providers into our platform via a unifying dashboard.  Retaining our simplicity while adding broader capabilities will be a powerful combination.
 Q10: Tell us about your team?
ManyMe's leadership team has extensive experience in email security.  We focused on our mission of protecting individuals in our personal lives after years of experience providing email security services to small and mid-size businesses.  We built a company with hundreds of thousands of users, and an amazing network of partners delivering our services to "Main Street" customers around the world. We learned a great deal in that process, particularly about the unwitting role that individual users play in data breaches.  After our company was acquired by a global leader in information security, we became determined to empower individuals with some of the same tools and best practices utilized by large enterprises, but in an affordable, easy-to-use fashion that doesn't require them to be an engineer or security expert.
Q11: How will you succeed in such a saturated market?
While there are well over a thousand companies focused on information security, the overwhelming number are focused on enterprise security, which creates a more open field for those of us focused on strengthening protection for consumers.  The key to success will be an unyielding focus on ease of use, simplicity and convenience.
 Q12: How many users do you have?
 We announced ManyMe in May, and have just started our marketing efforts, so we are in the very first stages of building our user base.
Q13: What is your focus for the next 6-12 months?
 Over the next six to 12 months we will focus on two key areas – (1) listening carefully to feedback from our customers and addressing their issues and suggestions quickly to ensure the effectiveness of the user experience, and (2) building our user base through effective marketing to our target customer segments.  We will also be focused on adding new capabilities that support our vision of ManyMe as a unifying platform for consumer privacy and security.
Q14: How much money have you raised and from who?
Thus far ManyMe has been financed by its founders and investors in their prior company, which was acquired in 2015 by a global leader in information security.  We have built the product, launched ManyMe.com, and started customer acquisition for far less than $1 million.
 Q15: Are you looking to raise another round? If so how much?
Yes, now that we have built the service, attracted early users, and proven the value proposition, we plan to raise $3 million to scale the company and build a broader, unifying platform for consumer privacy and security.
Q16: Anything else that you would like to add?
In my view, user concerns about online privacy, security and control will continue to intensify, and the current focus on enterprise security will eventually expand to encompass the individual in his or her personal life as a crucial threat vector.  Companies that can address the concerns of individual users in a simple, convenient, and effective fashion will enjoy a long-term opportunity for sustained growth.  ManyMe's early focus on the consumer will create opportunities for the company at the enterprise level, too.
Sponsored Content
An ad to help with our costs