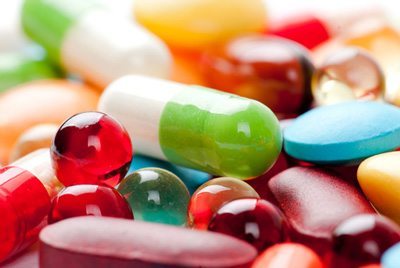 Eiger Biopharmaceuticals Inc (NASDAQ:EIGR) just announced first dosing in its phase II LIBERTY trial, and markets seem to have turned a blind eye to the development. The company is down a percentage point ahead of Tuesday's open in the US, trading for a market cap of a little over $134 million.
There's every chance markets are waiting on data from the trial before committing to a bias. With this in mind, and ahead of any interim updates, let's take a look at the drug in question and try and figure out what impact it might have on Eiger going forward.
The drug is called ubenimex, or bestatin, and it's part of a family of drugs called leukotriene inhibitors. In the phase II Eiger just kicked off, it has a target indication of pulmonary arterial hypertension, but it's already approved in Japan as an adjunct to chemotherapy. It's administered alongside whatever chemotherapy drug a patient is receiving, and designed to improve the efficacy of the latter. So why go after a PAH indication in the US? Well, a specific type of leukotriene, LTB4, is thought to be linked to inflammation, and the inflammation is the root cause of PAH. LTB4 is produced by what's called leukotriene A4 hydrolase, and ubenimex inhibits leukotriene A4 hydrolase. Through this inhibition, Eiger is hoping it can delay or stop the production of LTB4, the body's inflammatory response to this production, and in turn, treat PAH.
The trial that just kicked off is a multi-center, randomized, double-blind, placebo-controlled trial, with all patients PAH sufferers. Eiger is aiming to bring 45 patients into the study, of which two out of three will receive ubenimex, while the remaining third will receive placebo. It's a twenty-four-week trial, with a twenty-four-week extension period. The primary endpoint is a change from baseline in what's called pulmonary vascular resistance (PVR). PVR is a calculation used by physicians to diagnose and monitor PAH, and its based on a combination of three factors – mean pulmonary artery pressure, left atrial pressure and pulmonary flow. The results are measured in a unit called dynes-sec-cm-5, and in the data release we are looking for a reduction from the baseline number. Normal PVR is circa 67, with a +-30 dynes-sec-cm-5, so ideally we're looking for patients that kicked off the trial with a high PVR, and registered as close to 67 as possible come the 24-week measurement point (and beyond that, maintained this reduction to the second 24 week extension measurement point).
What's the market like for this sort of treatment? Well, the PAH therapeutic space is worth around $3.5 billion right now, and analysts expect this to run at a CAGR of circa 3% between now and 2024, giving the condition a forward market size of $4.75 billion. Current treatments don't target the inflammation associated with the condition, so if Eiger can demonstrate efficacy in reducing or removing this inflammation, it would have a good chance at rapid double digit market penetration.
So what are we looking for going forward? Well, the trial in question is set to wrap up in September next year, but there should be plenty of opportunities to garner insight into the status of the trial between now and then. It's reasonable to assume that once the 45 patient target has been reached we'll see an update, and this might be a minor upside catalyst, but the real catalyst will be on interim once the 45 patients have completed their first round of 24 weeks' worth of dosing. At that point, Eiger will have a pretty solid data set, and should serve up some interim figures. Any reduction in PVR from baseline would be good, with the higher the reduction the higher the impact in terms of upside we are likely to see. There are a few secondaries in play, and of these, the headline is probably the six-minute walk test, so keep an eye out for an improvement from baseline on this one as a kicker to the primary efficacy endpoint.
All said, it's going to be an interesting six months for the company. If it can present us with some interim that suggests efficacy, speculative capital will likely flow in ahead of topline. One to keep an eye on. Cautiously, but well worth a look.
An ad to help with our costs