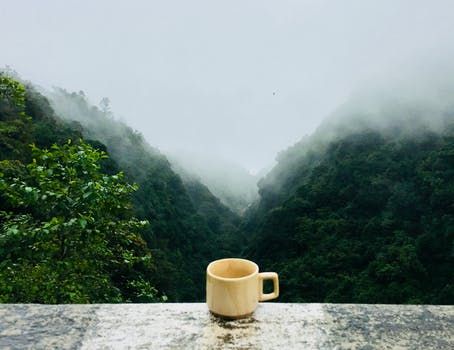 Huawei Strikes Back…Against Verizon
Chinese Telecom Huawei, pretty upset about President Trump's sanctions against the company that have led to Alphabet (NASDAQ:GOOGL) banning the company from using its Android operating system for its phones among other things, is striking back by insisting that Verizon (NYSE:VZ) pay it $1 billion in licensing fees for 230 patents that Verizon allegedly used that belonged to Huawei. The patents cover core netowork equipment, wireline infrastructure, and IoT technology. Reuters speculates that the fee demand may have more to do with politics than with anything patent-related. Verizon spokesman Rich Young agrees, saying, ""These issues are larger than just Verizon. Given the broader geopolitical context, any issue involving Huawei has implications for our entire industry and also raise national and international concerns." No other US carriers have commented on the matter, preferring to stay out of it rather than get involved in a political dispute over tariffs and national security pretenses.
SEE: Green Growth Brands Partners with Brookfield to Open Over 70 New Locations
UK Parliament Votes No On No No Deal, Meaning Possibly Yes No Deal
No no deal? No. A no deal Brexit is now possible, again, weeks after the same UK Parliament voted to rule out no deal. Now they have voted to keep no deal on the table, with the leaderless government winning the vote by a majority of 11. In a statement that kind of defies the meaning of English vocabulary, former Conservative MP Nick boles warned that "No-deal Brexit on 31 October is back to being a racing certainty." But  if it's back to being a racing certainty, then it's not a certainty, since it once wasn't a certainty, which means it can change back, which means it isn't a certainty. He hinted that the only way that the House of Commons can possibly block a no-deal Brexit now was a vote of no confidence in the government, which would trigger a general election, but even that isn't certain to stop a no-deal Brexit, because in order to actually stop it, Parliament would have to formally revoke Article 50, which a no confidence vote wouldn't accomplish on its own.
Stoners in Ancient China Prove Drug Problem Goes WAY Back
Marijuana chemical residue has been found in ancient wood/stone bongs used during funeral ceremonies dating to about 500 CE. It's the cannabis equivalent of the Dead Sea Scrolls for the Bible. The smoking paraphernalia was found in 8 tombs in the Pamir Mountains, buried with the dead, probably so the dead could do a dab in heaven. These are basically wooden bowls with stones in the middle. The stones have burn marks on them and evidence of ancient cannabinoids have been found on them. Mass spectrometry found that the levels of THC found on the residue was particularly high, more than wild cannabis, indicating that the plant used was specifically chosen because it gave you a good buzz. "We can start to piece together an image of funerary rites that included flames, rhythmic music and hallucinogen smoke, all intended to guide people into an altered state of mind," the researchers wrote in the study published in the journal Science Advances." Marijuana stocks (NYSEARCA:MJ) will probably soar on the news.
Crowded CrowdStrike IPO
Crowdstrike (NASDAQ:CRWD), an endpoint detection and response cybersecurity company, had a smashing IPO yesterday, with shares up over 70% on its first day of trading. THe company raised about $610 million and is valued at $11.4 billion. Shares had doubled at one point, but settled back a bit lower by the end of the day. CrowdStrike competes with FireEye (NASDAQ:FEYE) and Cisco (NASDAQ:CSCO), but is focused on endpoint cloud protection, basically keeping people from stealing or falsifying your information in the cloud.
Johnson & Johnson Loses Another Talc Lawsuit
Johnson & Johnson (NYSE:JNJ) has been ordered to $10 million to a California woman who claims that the company's Baby Powder caused her mesothelioma, a type of lung cancer caused almost exclusively by inhalation of asbestos. Colgate-Palmolive (NYSE:CL) was also implicated in the lawsuit and will have to share the costs, barring appeal, which is almost certain. J&J claims that there were procedural and evidentiary errors that it believes are grounds for appeal. Colgate also plans to appeal the verdict. The damages of $10 million were significantly smaller than a previous sentence of $300 million ordered by a New York jury on the same issue. This is the 11th trial on the subject of contaminated talc.
Aramco Now has Investor Relations Page, Will Do August Earnings Call
Saudi Aramco is about to reveal its finances to the world, without even doing an IPO. The fact that it is hosting an investor's earnings call suggests that an IPO is still in the works though, just that the oil giant is waiting for the oil price to finally go up after 5 years in the dumps. According to preliminary financials released last year, Aramco is by far the most profitable company in the world, doubling the annual profits of the largest company in the world, Apple (NASDAQ:AAPL), by almost 100%. An IPO is now tentatively rescheduled for 2021, and Crown Prince Mohammed bin Salman believes that the IPO, when it finally happens, will value the company at $2 trillion, or double that of Apple, which makes sense if the annual profit is twice as big.
An ad to help with our costs