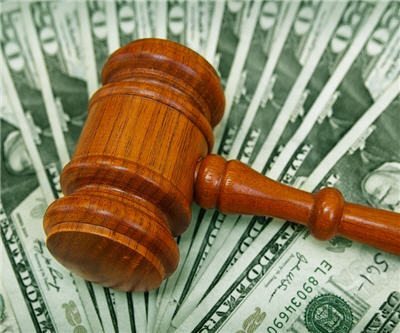 A federal jury has issued a guilty verdict on allegations Gilead Sciences, Inc. (NASDAQ:GILD) infringed on two patents belonging to Merck & Co., Inc. (NYSE:MRK). In what appears to be a slap on the wrist the company is to pay $200 million to settle the charges. Jurors said they sought a middle ground on the amount Gilead is to pay, so as not to affect either side of the divide.
Click Here For More Market Exclusive Updates & Analysis
Gilead's Reaction
Merck had initially sought $2 billion in the settlement. The jury on its ruling upheld the validity of the patents which Gilead is accused of infringing. The case is far from over as Gilead says it is planning to appeal the verdict.
Gilead spokeswoman Michele Rest believes Merck is not entitled to any damages. The sentiments come even as the plaintiff continues to push for a 10% royalty on sales of drugs that infringe on its patents.
The patents in question are related to a lucrative cure of hepatitis C. At the heart of the lawsuit are Gilead's blockbuster drugs Sovaldi and Harvoni whose key ingredients Merck alleges infringe on its patents. The drugs had combined revenues of more than $20 billion in 2014 and 2015.
Pricing Concerns
Gilead has always insisted that it obtained the active ingredient sofosbuvir at the center of the lawsuit through the acquisition of Pharmasset in 2011. Merck on its part maintains Pharmasset developed the chemical from its patent filed in 2002.
The two drugs have been at the center of a fierce storm as politicians and patient groups continue to denounce their prices. Harvoni goes for $1,125 per pill before discounts. For a 12-week regimen patients have to pay $94,000.
The settlement is a big win for Merck, which is trying to catch up with Gilead, which dominates the marketplace of hepatitis treatments. The company has already made some strides as it attempts to reduce Gilead's market share in the space. In January, it won approval for a new hepatitis drug, Zepatier.
An ad to help with our costs