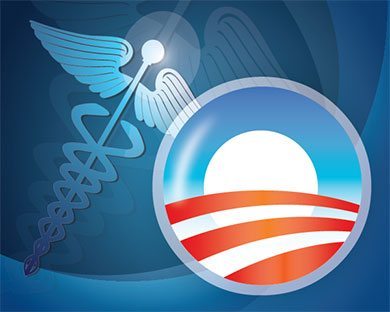 Gilead Sciences, Inc. (NASDAQ:GILD) and Pfizer Inc. (NYSE:PFE) are some of the major drug companies that have recently raised the list prices of their medicines. Questions are being raised about whether the rising cost of drugs has something to do with the lackluster enrollment in the Affordable Care Act program (Obamacare).
It has recently emerged that Obamacare enrollment for 2016 didn't meet the expectations that experts had projected. Slow uptake and dropout from the affordable care plan has got some insurers such as UnitedHealth Group Inc (NYSE:UNH) planning to shrink their coverage of Obamacare. UnitedHealth could lose close to $500 million on its Obamacare plan according to estimates.
Higher cost of treatment caused by factors such as soaring prices of drugs has been blamed for insurers' trouble with Obamacare. Gilead Sciences recently raised the price of six of its drugs by between 5% and 10%. That followed its annual price raises in January. Pfizer also last month increased prices some of some its drugs by 8.8% after undertaking an average of 10.4% price increase across board at the beginning of 2016.
Lackluster enrollment in Obamacare
For 2016, enrollment in Obamacare was expected to jump nearly 40% over 2015 to reach 12.7 million people. It was the Center for Medicare and Medicaid Services (CMS) that provided the positive estimates for Obamacare enrollment for 2016. But it turns out that the actual number of people who have remained on the program is smaller than earlier projected.
According to the latest report by CMS, only 11.1 million people have remained enrolled and paying for Obamacare. The report captured the status of Obamacare two months after the 2016 enrollment period had ended. That suggests that if the 12.7 million enrollment projected by CMS was attained, some 1.6 million people dropped out of the program just two months after they signed up.
What's causing the exit from Obamacare?
It has been cited that insurer-initiated cancellation could be a major reason for declining Obamacare enrollment numbers. Insurers are allowed to drop coverage for enrollees whose information they can't verify.
The other reason for the decline in Obamacare enrollment has been thought to be caused by people dropping out because they have alternative coverage. For instance, people who have jobs may be opting for employer-sponsored healthcare coverage. Some people may also be enjoying health coverage courtesy of their spouse, thus dropping out of the Obamacare.
Premium inflation has been feared to be triggering dropouts from Obamacare. With the likes of Gilead Sciences Inc. (NASDAQ:GILD) and Pfizer boosting list prices for their drugs, Obamacare insurers have applied in several states to be allowed to increase their premiums and such increases could increase burden on the shoulders of enrollees who don't have subsidies.
Insurers who are losing money through Obamacare have already given notice of dropping out of the program or shrinking their coverage.
An ad to help with our costs