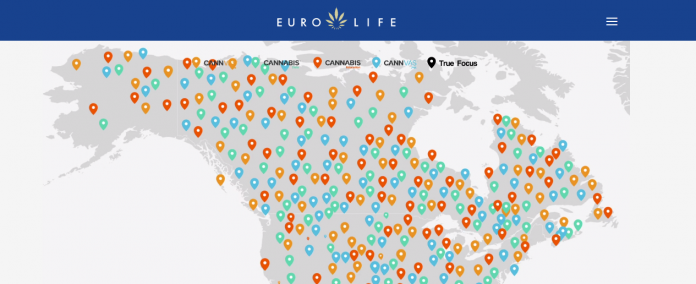 EuroLife Brands (CSE: EURO) (Frankfurt: 3CM) (OTCPK: CANVF), a global digital CBD marketplace, has named Derek Ivany as chairman of the advisory board.
Ivany will focus on expanding the brand across Europe and South America through mergers, acquisitions and other tactical corporate maneuvers, according to a company statement.
He will help the company ramp is aggressive expansion into Europe, initially focusing on the EuroLife Marketplace, a digital CPG platform focused on CBD products backed by digital cannabis education from the company's Cannvas.Me platform.
Ivany is experienced in working with both start-up and publicly traded companies and has a track record of generating significant shareholder value, both in and outside the cannabis industry. Most recently, he worked as president, CEO, and director of AgraFlora Organics International (CSE: AGRA), helping the company to grow under $2 million in market capitalization to over $250 million at its peak.
European legal medical cannabis sales in 2018 totaled approximately $316 million with the market projected to grow by a compound annual growth rate of 83% and reach nearly $8 billion by 2023, according to Brightfield Group.
An ad to help with our costs