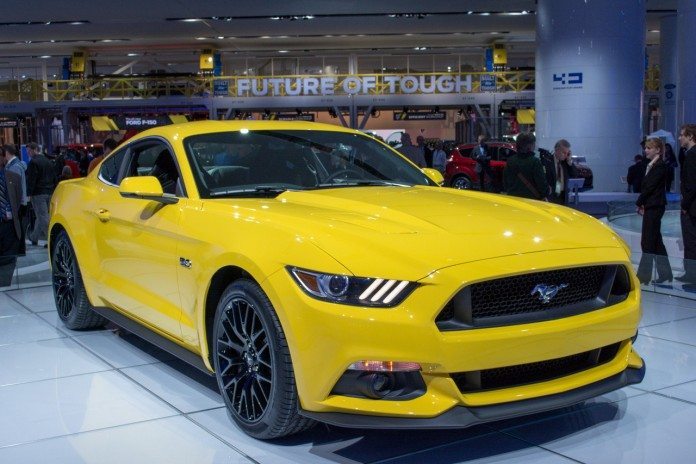 Ford Motor Company (NYSE:F) recently got a huge surprise when the Ford Mustang was dubbed the most popular sports car in Germany.
Click Here For More Market Exclusive Updates & Analysis
This comes as a surprise considering the fact that Germany is the home of popular sports cars such as Porsche, Mercedes-Benz, BMW, Volkswagen, and Audi. But this time, the Germans have forsaken their own and taken an interest in the Ford Mustang according to the German Federal Motor Transport Authority, KBA.
The revelation is good news for Ford because it means the company made the right decision by redesigning the 2015 Mustang as well as launching global sales. The Mustang's main market was the US but the car amassed global recognition because it has been popularized by movies and TV shows. Before the company's decision to launch global sales, it was hard for Mustang enthusiasts in Europe to own a Mustang.
The vehicle carries a higher price tag in the UK compared to the US. The turbocharged four-cylinder version costs €38,000, about $43,000. The same model is priced below $26,000 in the US. The UK price equivalent for the V8 Ford GT model is about $50,000 while the same model costs about $32,000 in the US. The GT is the most popular Mustang in Germany regardless of the higher price tag. Nevertheless, it happens to be the best-priced sports car compared to other vehicles in its class such as the Audi S5 and the Porsche 911.
The base model of the 911 cost €96,000 ($110,000) in Germany. Ford managed to sell 780 Mustangs in March this year while Porsche 911 sold 752 units in the same month, according to a report from the government. The Mustang's biggest long-term rival is the Chevrolet Camaro which is made by General Motors Company (NYSE:GM) but the latter does not have dealers in Germany.
An ad to help with our costs