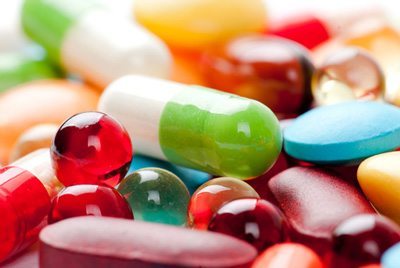 Johnson & Johnson (NYSE:JNJ) drug IMBRUVICA (ibrutinib) has been granted a fourth Breakthrough Therapy Designation (BTD) by the FDA. The agency has also granted the drug Orphan Drug Designation (ODD). The latest BTD and ODD for ibrutinib relates to its potential to treat chronic graft-versus-host-disease (cGVHD), a potentially fatal complication for organ transplant patients.
Preliminary data from the study of the drug have shown that it could be successful in combating cGVHD where other therapies have failed. Previously, the FDA had granted BTD and ODD for ibrutinib, but those related to the ability of the drug to deal with hematologic malignancies. As such, the latest regulatory privileges are the first to be granted to ibrutinib for indications outside hematologic malignancies, for which it has been approved and is marketed as IMBRUVICA.
What is GVHD?
GVHD is as a life-threatening medical condition arising from the body of a patient reacting violently after a bone marrow, stem cell, or organ transplant. It is usually characterized by the immune cells of the donor attacking the host and the host fighting back in an internal war between two immune systems. There is currently no approved standard of care for patients with cGVHD, especially those who have failed to respond positively to other therapies. That explains why regulators are willing to help Johnson & Johnson accelerate the development of ibrutinib.
FDA's BTD is designed to speed up the development and review process of a drug candidate that has shown great potential to treat a life-threatening disease. ODD is granted to a drug candidate that has demonstrated the potential to treat a rare disease.
As such, FDA's BTD and ODD are expected to shorten the time that JNJ would require to bring ibrutinib to market. Ibrutinib earned the BTD based on the data from its Phase 1b/2 study. The drug showed impressive early activity in reducing cGVHD symptoms. JNJ presented the study data at the 2015 ASCO annual meeting and the 2016 ESBM annual meeting.
Ibrutinib is being developed jointly by Johnson & Johnson's Janssen Biotech and AbbVie Inc (NYSE:ABBV) subsidiary Pharmacyclics.
An ad to help with our costs