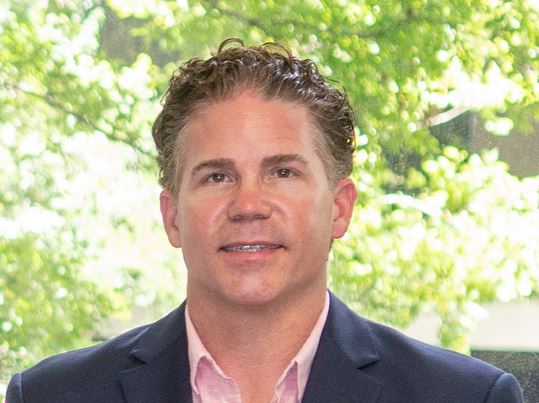 Q: Can you please tell us about your company and the specific problem or challenge that you are addressing?
EnergyFunders is democratizing Oil and Gas Investments.  Most people, worldwide, never thought they could invest directly in an oil or gas project, mainly due to the high-risk nature and high investment requirements.  The investment vehicle has been reserved for the wealthy or people in the know.  Thanks to changes in regulations and the growth in online investing, EnergyFunders has become the leader in providing investors access to direct oil and gas investing. We have raised over 6 million for projects with several of those projects beginning to pay investors back.
Q: Can you please tell us a little about the market and the market opportunity?
In 2014, the Oil and gas market headed into a depression, prices dropped from over $120 to as low as $28 per barrel. We entered the market when everyone else was running away.  Today the industry is recovering and still has years to go; however, the US is energy independent for the first time and we are exporting production.  At the same time, we have to adopt new technologies to make all of this process cleaner and more efficient. Oil and gas is typically slow to change, so we are just starting to see the growth in the digital oil field, lots of great technology will be entering into the sector in the next 3 to 5 years. We will play our part in this.
Q: Please tell us a little about your technology that drives your platform?
We are early in the blockchain development, however, we have thousands of microtransactions which have ownership in a well. These units receive tax benefits, revenue and sometimes have an additional cost. The blockchain will allow us to keep everything open and transparent while offering security to our investors. Eventually, we believe it will play a role in allowing investors to exchange their ownership and create liquidity.
Q: What geographic markets are you focusing on currently?
The southeast United States region owns the market in the oil and gas industry. We have found the majority of our investors come from this region and very likely have the same goal in mind once invested: To keep the oil and gas economy rolling in the US. Additionally, our platform technology appeals to other investors outside this area and allows us to maintain a well-rounded economic value within the industry as a whole.
Q: What markets will you focus on in the near future and what is your plan to conquer them?
Platform business models are revolutionizing the way we do business. Uber, Airbnb, Kickstarter, AngelList.co disrupted their markets when they launched. Today they are industry leaders who created a two-sided market connecting sellers, buyers, investors, fundraisers, host, and visitors, or drivers with people who need a ride.
EnergyFunders is the first mover in the Energy sector bringing investors together with projects. The EnergyFunders platform is designed to be a two-sided market in which Investors can review project diligence, understand returns, track investment performance, rate project generators/fundraisers, communicate and invest. Fundraisers build reputations with performance and reduce the regulatory and time involved in capital raising. They also build a following which ultimately allows them to focus on more projects. The platform will provide filters via an algorithm to score the quality and risk involved in each project. Additionally, engineers, geologists, and other experts will offer services to better evaluate each project before making it available to investors.
Q: What are the key user benefits and features of your platform?
Many people worldwide never thought they could own a piece of an oil or gas well. For US based investors, the benefits far exceed just a return on investment. Direct O&G investing provides exceptional tax benefits, long term cash flow and potential high rate of returns.  On the EnergyFunder platform, investors can make smaller investments over more projects providing diversification in a high-risk investment.
Q: Who are your competitors?
If our only business was investments into O&G projects, then we would have a lot of competitors. However, we are a platform business model, creating two sides of a market to solve problems for investors and fundraisers in the Energy sector.  Our technology, including blockchain, is the leader in this space.
Q: What advantage does your product offer in contrast to your competitors?
Diversification, transparency and disintermediation.  Removing middlemen to reduce cost and increase returns while giving investors a strategy of investing in Oil & Gas that has been reserved solely for the wealthy in the past.
Q: What makes your platform stand out?
19 Funds completed and over $6 million raised and projects paying investors back.
Q: Tell us about your team?
Casey Minshew, CEO – An avid entrepreneur in energy, commercial real estate, technology with 18 years of start-up expertise. Casey has been a part of three successful start-up companies, most recently growing a technology start-up from zero to twelve million dollars in revenue in less than 2 years.
Derrick Hale RPL, COO – Mr. Hale, a registered professional landman and entrepreneur, has over 13 years of experience in the oil and gas field as well as extensive experience successfully participating in and running the operations of startups including the development of successful startup companies.
Reed Stiles MBA, VP Upstream – Prior to joining EnergyFunders, Reed spent 5 years working as a reservoir engineer and team lead at ConocoPhillips in Houston, where he focused on developing and operating their Delaware Basin and Northwest Shelf assets in the Permian Basin.
Q: How many users do you have?
Over 4,000
Q: What is your focus for the next 6-12 months?
Raising $30 Million for O&G Projects, recording on the blockchain and working on our secondary market
Q: Are you looking to raise another round? If so how much?
There are two ways to invest in EnergyFunders today:  You can invest in projects, which if you are interested in oil and gas ownership and you want a trusted network with good project operators, there is no other place other than EnergyFunders.  Or for a short period of time, you can invest in the company https://www.seedinvest.com/energyfunders/bridge for as little as $1,000 and be a part of our growth. We are the leading platform for energy investing, now is the time to invest in Energy.
This is sponsored content provided by a third party to the web site. Market Exclusive, its owners and affiliates are compensated for showcasing sponsored content. This is not in any way an endorsement to buy sell or trade Stocks, ICO's, ITO's or any other investments. We are not investment advisors and this should not be considered investment advice. Consult your investment advisor prior to making any investment decisions. 
An ad to help with our costs