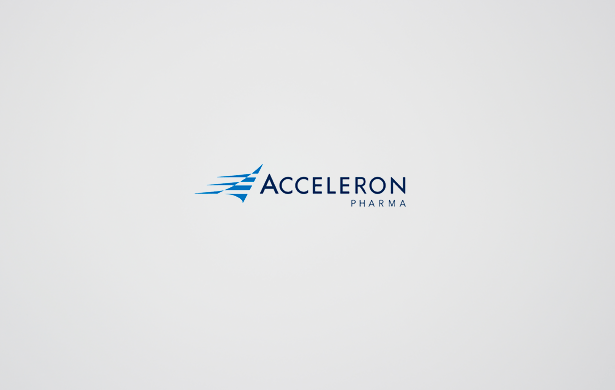 On Thursday, we reported on the pullback in Adamas Pharmaceuticals Inc (NASDAQ:ADMS), and suggested that the decline may be an oversell reaction to the company's latest financial report, and in turn, might be an opportunity to pick up an allocation at a discount in anticipation of realignment. Today, we've seen another company lose strength in almost a replica of the Adamas scenario. Again, therefore, we'll ask the question, is the decline valid, and if not, is this yet another opportunity to pick up a discounted exposure? Let's see. The company is Acceleron Pharma Inc (NASDAQ:XLRN).
Click Here For More Market Exclusive Updates & Analysis
First then, the numbers. Acceleron declined just short of 8.5% throughout the Thursday US session on reports of a $63.9 full year 2015 net loss. Revenues came in at $18.1 million (of which the company's Celgene Corporation (NASDAQ:CELG) partnership accounted for the vast majority). At Thursday close, markets valued the company at just shy of $900 million on a $24.18 per share price.
Again, to reiterate what we mentioned yesterday, a net loss is far from a reason to sell off on a development stage biotech, so long as it can tick two boxes. The first, it needs a promising pipeline. The second, it needs to have the funds in place to capitalize at least a portion of this pipeline to commercialization.
So, does Acceleron tick both these boxes?
Its pipeline consists of four drugs that target a range of indications, including anemia, advanced/metastatic cancer and muscle loss. For the purposes of this discussion, we'll focus on the three most advanced: Sotatercept (anemia), Luspatercept (thalassemia and anemia) and Dalantercept (renal cell carcinoma).
All three drugs are focused on a family of proteins called transforming growth factor beta (TGF-β) proteins. As their name suggests, they play a role in the growth and repair of human tissue, and drugs that inhibit or antagonize pathways associated with the TGF-β family can impact disease development.
Sotatercept works in two ways – the first, for reasons as yet unknown, it stimulates the process through which red blood cells are created, and the second, it inhibits what's called activin A, which is a protein responsible for the inhibition of bone growth. By inhibiting this protein, it promotes bone growth.  This is one of the two drugs the company is developing in collaboration with Celgene.
The other is Luspatercept. This one works in much the same way as the former, though it doesn't inhibit activin A, meaning it doesn't promote bone growth. This distinction makes it more suitable for rare anemia conditions such as the aforementioned thalassemia.
Finally, Dalantercept. This one is an angiogenesis inhibitor. It essentially stops new blood vessels forming around tumors, which inhibits the tumor's blood supply. Without a constant and regular blood supply, tumors cannot grow and eventually die.
Where are we in trials?
The first two treatments have completed a number of phase II trials, with data slated as milestones throughout the remainder of 2016. We've not yet got word as to when the company, in collaboration with Celgene, intends to kick off a phase III – but the info we've already got suggests there is nothing to stop this happening before the close of 2016; assuming, that is, the two company's are willing to kick off the trials while some ongoing phase IIs remain active (a dose escalation study in Sotatercept, for example, is not slated for study completion until 2019, despite primary completion arriving in May last year).
Safety and tolerability has already been established in phase I trials in all mentioned indications, so as long as this can be replicated at dose escalation, it's the efficacy readouts that will make for the headline data.
What about financing?
Acceleron looks to be in a solid position from a capital perspective. Celgene is funding a large portion of its development pipeline, and at December 31, 2015, Acceleron reported $136 million cash on hand. Add to this the net proceeds from a January offering that raised $140 million, and Acceleron is looking at something like $275 million cash on its balance sheet currently. Costs are likely to ramp up as phase IIIs come in to play, but even it a 100% increase on the $44 million net cash used to fund operating activities during 2015, the company still has at least 36-40 months' worth of capital to fund its operations.
So what's the takeaway on this one?
That yes, the recent pullback may be an opportunity to pick up a cheap exposure. A strong pipeline, adequate capitalization and a big pharma partner all bode well for Acceleron. Of course, nothing is guaranteed in dev-stage biotech, so do your own due diligence, but it's well worth a look.
An ad to help with our costs