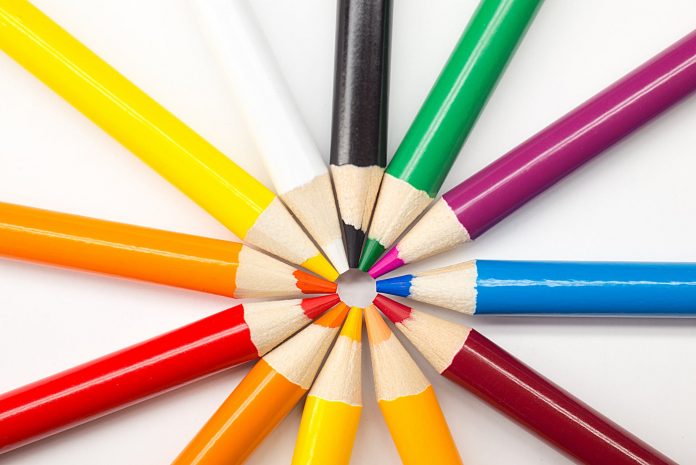 Roseanne Barr, now disgraced actress and comedian, and Trump supporter known for Roseanne and screeching the Star Spangled Banner in a way that makes nails on a chalk board sound like the autonomous sensory meridian response, got canned by Disney's (NYSE:DIS) ABC yesterday. Roseanne's new Roseanne reboot show lasted 9 episodes. The firing came after Roseanne tweeted that former Obama Administration advisor Valerie Jarrett was parented by a hominoid.
Jarrett is black, so this kind of suggestion is an enormous speech crime that pretty much makes it impossible for anyone with social clout to stand up for you. Roseanne was ABC's most popular show for its brief run, but not only have they cancelled it, they are also banning reruns of the original show from being aired, and Hulu has cut all of it from its streaming service. At this rate, the DVDs may soon become collector's items. Disney is down 2.5%, though that may have nothing to do with Roseanne. Markets got clobbered yesterday after Italy began a debt death spiral with its short term sovereign bonds crashing the most on record in a single day.
Meanwhile, in racism news, Louis Farrakhan, the black leader of Nation of Islam, tweeted earlier this week that there should be an "end to the White Man" because "his nature is not in harmony with the nature of God." No word on the cancellation of Nation of Islam yet by its sponsors, or what the nature of God is, though many have guessed.
On the Flipside of the Racism Coin…
Starbucks (NASDAQ:SBUX) yesterday shut down 8,000 stores and had 175,000 of its employees, which it calls "partners", go on a self-discovery journey to reveal how racist they all are in ways that they didn't even realize. This was spurred by partners in a Philadelphia Starbucks calling the police on two black men who refused to buy coffee and insisted on staying in the store, back when the policy was you had to buy something to stay in the store. In a 5 minute promotional video hammering out how welcome everyone is at Starbucks regardless of whether they buy anything or not now, Starbucks spokespeople described how partners would go on a search for their own identities for a few hours, and then be able to talk to people "fully", while they either order, or do not order, coffee. Either way, it's cool. Or hot. Depending on what you order. Or don't.
What to do: This could get tricky for Starbucks now because homeless people will start to migrate into coffee shops, and Starbucks will have little wiggle room as attention will be focused on it to see how they will deal with the wave. Now that its partners have been trained about how not to be racist, expectations are high, and Starbucks may not meet the pressure. Consider selling.
Trade War Back On As Trump May Be Hiding Ivanka Patent Connection
President Donald Trump abruptly slapped tariffs of 25% on $50 billion worth of Chinese goods yesterday. This, despite Treasury Secretary Steven Mnuchin claiming that the trade war was "on hold." Speculation out of think tank Council of Foreign Relations is questioning the relationship between the clearing of 7 patents the President's daughter Ivanka Trump Kushner had filed in China with Trump's reversal of his decision to ban Americans from doing business with China's ZTE (OTCMKTS:ZTCOY). Shortly after this speculation began circulating on Twitter, Trump announced the tariffs. The Shanghai Composite Index, closely approximated by the China A Shares ETF (NYSEARCA:ASHR), is down 1.6% in the premarket after having tanked 1.6% yesterday in a global selloff that could continue into today.
What to do: Now that Trump has cornered himself into being tough on China in order to dispel rumors that he was being bribed through patent clearance for his daughter, expect the trade war to worsen. Retailers who rely on cheap Chinese goods could get hit hard in the coming months.
Cryptos Recover as Bank Stocks Plummet
The cryptocurrency sector is getting a bit of relief buying as stocks struggle across the world today. Bitcoin (BTC-USD) has edged back up above $7,500 and bitcoin cash (BCH-USD) has regained the $1,000 threshold. How long this latest bounce will last and how far it will go is anyone's guess. Meanwhile, the antithesis of cryptocurrency, big banks, fell the hardest yesterday as fears of contagion from Italy have gripped the international monetary system. JP Morgan (NYSE:JPM), America's largest bank by assets, fell 4.3% yesterday and Bank of America (NYSE:BAC) was down by 4%. French bank Societe Generale (OTCMKTS:SCGLY) got hardest hit and was down 6.6%. Reports have it that French banks have the largest foreign exposure to Italian debt besides the European Central Bank itself, close to €250B euro worth.
What to do: French banks will be in the spotlight in the coming months. Sell any rallies in European bank stocks, which have not been doing well for a long time anyway.
An ad to help with our costs