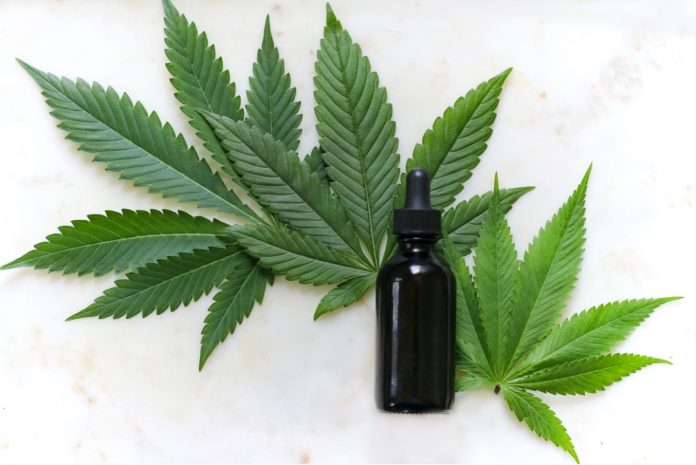 Key Points
• Tilray, Inc. Announces Shareholders Approval to Boost the Authorized Share-Count
• The National Hemp Association (NHA) Asks Congress To Budget $1 Billion To Support Industrial Innovations and Research on the Cannabis Crop.
• Top Federal National Credit Union Administration (NCUA) Regulator Sharply Criticizes Congress for Failing to Reform Marijuana Laws.
• Greenlane Holdings, Inc. (GNLN) is This Week's Top Gainer in the Cannabis Sector.
• Maxim Group Initiated a Buy Rating on Awakn Life Sciences Corp. (AWKNF).
Momentum is shifting on Wall Street! It has been a tough week for traders and investors. Dow, S&P 500, and NASDAQ had weekly losses.  THIS WEEK, the S&P 500 lost 1.7%, its longest losing streak since Monday, February 22, 2021. The Dow slid 2.2%, and it has been down for two consecutive weeks now. The NASDAQ declined 1.6% this week, its most significant one-week percentage decline since the week ending on Friday, July 16, 2021. This is according to FactSet data. This week's bearish market comes amid concerns about the impact of the coronavirus delta variant on global economic growth in recent months
As the week ended with a bearish market on Friday, some stocks in the cannabis sector had an excellent week. Several Stocks that we outlined in our last week's article had a healthy week. Icanic Brands Co Inc. (ICANF), BioHarvest Sciences Inc. (CNVCF), and Cann Group Limited (CNGGF) all had a very stable week.
This article will have a breakdown of the top cannabis gainer for this week, an outline of the essential news and reporting that developed throughout the week, and the top Cannabis Stocks to keep a close eye on.
Top Cannabis Gainer for This Week
Greenlane Holdings, Inc. (NASDAQ: GNLN)
Greenlane Holdings, Inc. (GNLN) distributes and supplies vaporization products and accessories for vape shops and dispensaries. The company offers packaging, rolling papers, grinders, glass products, vaporizers, liquid nicotine, storage solutions, pipes, apparel lines, consumption accessories, bubblers, rigs, and other smoking and vaporization-related accessories and merchandise. Its geographical segment includes the United States, Canada, and Europe. Despite the vast geographical feature, Greenlane derives a majority of its revenue from the United States.
This week Greenlane did so well in the market, its shares began to spike on Tuesday, September 7. By Friday, September 10, shares of GNLN closed up 18.43% at $3.02, with an estimated market cap of 228.76M. This big move in the market was triggered when Alliance Global Partners analyst Aaron Grey initiated coverage of Greenlane with a Buy rating and $6 price target. He views Greenlane as being positioned to capitalize on its September 1 completed acquisition of KushCo Holdings Inc.
Top Cannabis Stocks to Keep a Close Eye On
#1: Ayr Wellness Inc. (CNSX: AYR.A)
Ayr Wellness Inc. (AYRWF) (AYR-A.CN) is a U.S. multi-state cannabis operator focusing on high-growth markets. With anchor operations in Massachusetts and Nevada and recent entry into Pennsylvania, Ohio, and Arizona through acquisitions, the company cultivates and manufactures branded cannabis products for distribution through its network of retail outlets and third-party stores. The company has also expanded into the Florida market with the acquisition of Liberty Health Sciences.
Recently, Ayr Wellness has been down-trending, but the company has had some excellent reports and announcements in recent days. This might trigger its uptrend sooner or later, just like it is now happening for Greenlane Holdings, Inc.
On September 8, Ayr Wellness Announced September Conference Participation, and this came after Ayr Wellness signed a definitive agreement to acquire the owner of Levia Cannabis Infused Seltzers.
When signing the definitive agreement, Jonathan Sandelman, CEO of Ayr Wellness, said that "Since we first announced our intention to acquire Levia a few weeks ago, we have been thrilled with the feedback we've received from customers, friends, investors, and industry colleagues about how much they've enjoyed the cannabis experience Levia brings. It is a truly unique product that we believe will be game-changing to the mainstreaming of cannabis in the U.S. With a formula that provides consistently great flavor and zero calories in an infused beverage experience; we believe Levia has enormous potential as an alcohol alternative. As we finalize our updated national brand portfolio to address all segments and form factors, Levia will, following closing, play a marquee role in each market where we operate, joining our other national brands, Kynd premium flower, and Origyn extracts."
#2: Tilray, Inc. (NASDAQ: TLRY)
Tilray, Inc. (TLRY) (TLRY.TO) is a global pioneer in cannabis research, cultivation, production, and distribution. On Friday, September 10, 2021, Tilray said In a Press Release that "stockholders holding more than a majority of its issued and outstanding shares of common stock have approved an increase in the number of authorized shares of its common stock."
TLRY shareholders approved a resolution to boost the authorized share count from 743 million to 990 million. The company said that the vote would help it achieve $4 billion in sales by the end of fiscal 2024.
Tilray followed this announcement by filling Form 8-K with the SEC to announce major events that shareholders should know about. In their Form 8-K filing to the SEC, they said that "Tilray reconvened a special meeting of its stockholders at which the stockholders voted on the proposals set forth below, each of which is described in greater detail in the proxy statement filed with the Securities and Exchange Commission on June 25, 2021 (the Proxy Statement").  As previously disclosed, the Special Meeting was originally convened and then adjourned, without conducting any other business, on July 29, 2021, and subsequently reconvened and then adjourned, without conducting any other business on August 19, 2021."
On Friday, TLRY stock was down 2.7%, but there is a possibility that TLRY could be on a positive week in the coming weeks.
#3: Awakn Life Sciences Corp. (OTCMKTS: AWKNF)
Awakn Life Sciences Corp. (AWKNF) (AWKN.NE) is not in the Cannabis sector. It's in the Psychedelics. It is a biotechnology company with clinical operations, researching, developing, and delivering psychedelic medicine to treat addiction and other mental health conditions in the United Kingdom and Europe. The company is headquartered in Toronto, Canada.
Awakn Life Sciences Corp (AWKNF) is worthy because Maxim Group initiated a Buy rating and $4 price target on Awakn. On Friday, September 10, shares of AWKNF closed up 6.25% at $1.70. AWKNF  is a stock to keep a close eye on, keeping in mind that Maxim Group thinks the company is undervalued and they anticipate that the shares of Awakn can rise to $4, that would be a big spike of  230% gain.
Essential News and Reporting that Developed Throughout the Week in the Cannabis Sector
The National Hemp Association (NHA)  asked U.S. House of Representatives leadership to attach $1 billion in funding to budget reconciliation legislation to support the cannabis sector through industrial innovations and research on the Cannabis crop.
NHA, which says it represents 90 percent of state hemp permit holders across the U.S., recently wrote a letter to top lawmakers with a proposed amendment to boost the industry as it works to find its footing after the plant was legalized under the 2018 Farm Bill.
In a press release, Geoff Whaling, the chair of NHA, stated that, "History confirms that the world looks to America to lead change, be it industrial, cultural or environmental. This is more true today than ever before, as we look to combat the global climate crisis affecting humankind. We know American ingenuity will drive many of these solutions and can do so with plant-based technologies. Hemp, America's newest commodity crop, will be at the forefront of this regenerative economic and social shift, helping create jobs, clean our soil and air, and introduce sustainable new products once only dreamed about. With the right investment in infrastructure hemp will become America's Next Natural Resource."
In other news, board member and former chairman of the federal National Credit Union Administration (NCUA) sharply criticized Congress for failing to reform marijuana laws. He announced on Thursday, September 9, 2021, that he would be taking steps to push lawmakers to enact policy changes to help financial institutions and stakeholders caught in the federal-state cannabis conundrum.
At the PBC Conference, NCUA's Rodney Hood said that "he is concerned that the legal and regulatory infrastructure surrounding the cannabis industry is not evolving quickly enough, and congressional inaction is largely to blame." He also said that he feels legalization at the federal level is inevitable.
An ad to help with our costs