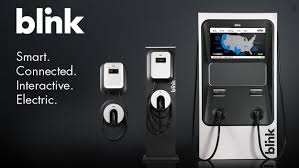 Electric vehicle industry sales are taking off. Between January and November 2017, Tesla Inc (NASDAQ:TSLA) sold 47,000 units of its Model S. Nissan Motor Co Ltd (OTCMKTS:NSANY) came in a close second to Tesla, selling 44,000 units of its Lead model during the same period. Beyond these two best sellers, Tesla's Model X, BMW's i3 and Renault's Zoe sold just shy of 100,000 units combined, weighted towards the Model X, which sold 41,000 units.
With global political and economic efforts pushing automakers, retailers and consumers towards a more environmentally friendly vehicle type, these numbers could keep rising over the coming decade, especially as technology and reliability improve.
With this shift comes numerous opportunities to uncover return for investors and some companies like Tesla, Nissan and BMW in particular are top-tier favorites for market operators that are looking to pick up exposure to the industry.
There are some companies, however, that offer an equally compelling exposure to the space, yet remain somewhat under the radar.
One of these is Blink Charging Co (OTCMKTS:CCGI).
Blink could be a Tesla acquisition target near term due to the size of the network it controls. Here's why.
Right now, if you buy a Tesla, you get free Supercharging at any of the company's chargers, which are spread out across a Supercharger Network. Many Tesla drivers will take advantage of this but, generally, the vast majority of charging is done at home.
This is great but there are a few issues. The first is that this supercharging network is quite small as things stand. The second is that the currently available locations are concentrated in areas in which high numbers of Tesla models are sold like (California and Washington DC.
Tesla is taking steps to increase driver access to its Superchargers but this takes time.
An acquisition of Blink Charging could be a quick and easy way to expand considerably the company's network of chargers.
Back at the turn of the decade, a company called ECOtality picked up a federal stimulus grant of $114.8 million, made possible by the American Recovery and Reinvestment Act (ARRA), which was then matched by private investment, bringing the total to approximately $230 million. This money went towards the creation and rollout of more than 12,450 installed Level II EV charging stations, 110 installed DC Fast charging stations, more than 2,800 stations in inventory, and the Blink Network, which is the turnkey operating system for EV drivers, commercial businesses, and utilities, that services Blink's EV charging stations.
Then, in 2013, Blink (then called Car Charging Group) picked up this entire network of assets for $3.335 million.
This network is almost ten times as big as the Tesla network by outlets and not only can it be used to charge Tesla models but it will also charge pretty much any other EV.
It can be said that the Blink Network is slightly inferior to Tesla's, and that may be true. It takes longer to charge a vehicle using the Blink network outlets than it does using the Supercharger outlets and it's more expensive.
But that doesn't mean there's no place for it in the market. Tesla drivers need a backup option for when they can't charge at home or don't have access to a Supercharger station. A Tesla acquisition of this network will allow the company to offer its customers this backup and, if Tesla owners are concerned about pricing, reasonable to assume that Tesla could subsidize the service for its users – all while still offering non-Tesla EV drivers the opportunity to charge their vehicles.
A November 2015 deal saw the three biggest networks in the US agree to allow users of all three networks access their charging stations through a single account – one of which was Blink, the other two being ChargePoint and EVgo.
Blink has also hinted at its integration of Tesla fast charging technology within its current network, through its utilization of the latter's open source patents.
Whatever happens, one thing is for sure. The electric vehicle charging network is going to have to expand considerably if it is to meet the demands of the growing base of EV drivers expected to hit the US over the coming decade. Right now, there are only about 16,300 publicly accessible, standard charging stations today with an average of three outlets each, while the Department of Energy's Vehicle Technologies Office reports that the US will need about 100,000 to 200,000 charging stations to fulfill future demand.
If Tesla wants to compete with some of the more cost-friendly EVs that become available over the next few years (and the most recent model suggests that it wants to do just that and doesn't want to solely position itself in the luxury market), it's going to have to quickly expand its network of charging stations to those regions in the US that currently prohibit EV use based on lack of charging capacity and availability.
An acquisition of the Blink network, through an acquisition of Blink Charging, would allow the company to do just that.
At last count, September 30, 2017, Tesla had just shy of $3.7 billion on its balance sheet as cash and cash equivalents. Right now, Blink Charging trades for a total market capitalization of just $36 million.
Any takers?
An ad to help with our costs