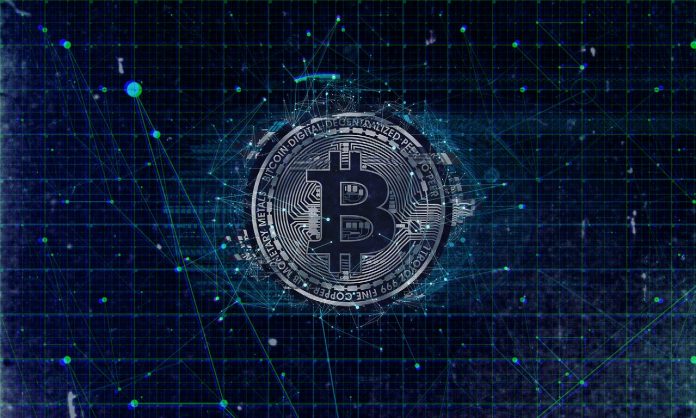 Here is what happened in the cryptocurrency market over the weekend.
SEE: ACCIONA Uses Blockchain to Trace Renewable Electricity Generation
SEE: Canadian Crypto Exchange Coinsquare Launches into European Union
In the News
IBM (NYSE: IBM) CEO Ginni Rometty will deliver the opening keynote address at CES 2019 on Tuesday, Jan. 8 on what is next in artificial intelligence, blockchain and quantum computing. Rometty will show how technologies like artificial intelligence, blockchain and cloud are reshaping the world of business, and, in turn, our daily lives. She also will talk about what's coming next in these pioneering technologies – and how new data will revolutionize how we live, work and play.
BitTorrent is introducing a new token to enhance the world's largest decentralized peer-to-peer (P2P) protocol. The new token, called BitTorrent (BTT), will be issued by BitTorrent Foundation, established in Singapore. The token will enable users to exchange tokens to improve network speed. By providing users with the ability to use BTT tokens for faster downloads, the company aims to accelerate the overall speed of torrents.
Thailand's National Electronics and Computer Technology Center (NECTEC) has developed blockchain technology for e-voting, according to a report by the Bangkok Post. The blockchain-powered system combines e-voting in closed groups and traditional voting and can be "applied to national, provincial or community elections, as well as business votes such as the board of directors," says Chalee Vorakulpipat, head of the cybersecurity laboratory at NECTEC.
A new report from the Reserve Bank of India (RBI) suggests that cryptocurrencies are not a threat. "The FSB [Financial Stability Board] has undertaken a review of the financial stability risks posed by the rapid growth of crypto-assets. Its initial assessment is that crypto-assets do not pose risks to global financial stability currently," according to the report, as reported by Quartz India.
The China Banking Association (CBA) is launching a new blockchain-powered system, named China Trade Finance Inter-bank Trading Blockchain Platform, for trade finance. More than 10 major regional banks have joined the platform, including HSBC (China), Bank of China, China Merchants Bank, Ping An Bank, China Postal Savings Bank.
Bitcoin automated teller machine (ATM) maker Lamassu — now called Lamassu Industries AG — has moved to Switzerland, the company announced in a blog post. Lamassu selected the Swiss canton of Lucerne to build its home. "The cryptomat industry (aka Bitcoin ATMs) is booming and while we grow, we want to be in a place where rules are well defined and regulators are pro-innovation," according to the company's blog post.
Online retailer Overstock.com (NASDAQ:OSTK) is going to be become the first major U.S. company to pay a portion of its Ohio state business taxes in Bitcoin (BTC-USD) using the state's new cryptocurrency taxpayer platform, OhioCrypto.com. "We have long thought that thoughtful governmental adoption of emerging technologies such as cryptocurrencies (when accompanied by non-restrictive legislation over these technologies) is the best way to ensure the U.S. does not lose our place at the forefront of the ever-advancing global economy," Overstock CEO and founder Patrick Byrne said in a statement. "We are proud to partner with forward-thinking governments and officials like Ohio and Treasurer Mandel to help usher in an era of trust through technology for our nation's essential financial systems."
Cryptocurrency Prices Today (As of 7:18 AM EST)
Bitcoin (BTC) is down 1.14% over the past 24 hours, trading at $3,828.
Ethereum (ETH) is trading at $152, down 3.31% over a 24-hour period.
Bitcoin Cash (BCH) is trading at $159.8, up 0.14% over the past 24 hours.
Ripple (XRP) is trading at $0.354178, down 0.59% over a 24-hour period.
Litecoin (LTC) is trading at $35.13, up 5.59% over a 24-hour period.
To view more information, click here.
An ad to help with our costs