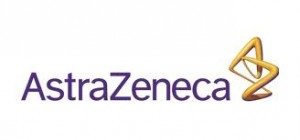 AstraZeneca PLC (NYSE:AZN) has not had much success with Farxiga, a type II diabetes drug designed to rival similar products from Eli Lilly and Co (NYSE:LLY). However, positive news has now been reported from two tests.
The two sets of positive data include a drug trial for patients suffering from diabetes with associated kidney problems while the other test analyzed potassium-sparing diuretics. Researchers claim that one of the analyses demonstrated the ability to lower blood pressure and reduce body weight in patients suffering from kidney disease.
Jim McDermott, chief of medical affairs for AstraZeneca in the diabetes unit in the US stated that SGLT2s, the active part of Farxiga, lose their ability to bring down glucose levels as renal functions become compromised. One of the goals of the trials was to identify whether there would be other benefits apart from just lowering the level of glucose in the blood. The company has reported that the research findings suggests more benefits especially because one out of every three adults that suffer from diabetes experience renal impairment.
Patients with renal impairment in the study demonstrated a high level of excretion, thus suggesting that Farxiga offers potential benefits. In the other test, the same drug demonstrated the ability to reduce the level of blood sugar and body weight in the test subjects when administered together with a potassium-sparing diuretic.  Researchers also stated that the results were positive with no significant rise in the level of potassium, thus narrowing down the risk of hyperkalemia which plagued a drug known as Invokana from Johnson & Johnson (NYSE:JNJ).
The results of the tests carried out by AstraZeneca are vital for the firm because it is looking to keep track of the SGLT2 subjects. Topher Brooke, AstraZeneca's vice president of diabetes in the US, stated that the results are what the market wants, and Farxiga has a lot of competitive potential.
An ad to help with our costs