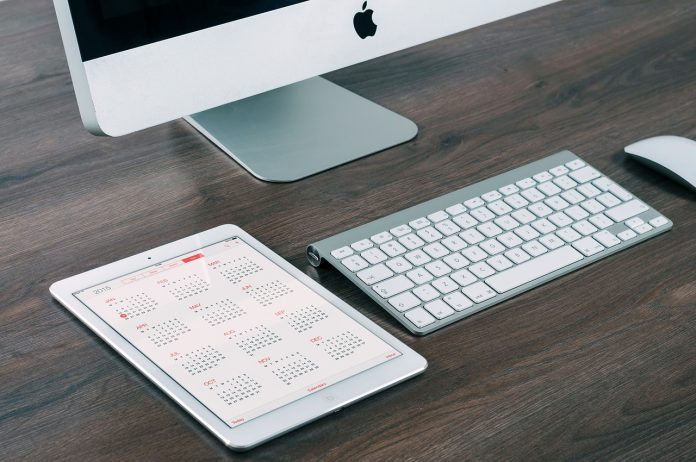 Apple Inc. (NASDAQ:AAPL) is reportedly working to upgrade the iPad and is redesigning its Mac laptops and desktops. Citing people familiar with the company's plan, Bloomberg News reported that the company will announce the iPad upgrade and new versions of iMac desktop, MacBook Air, MacBook Pro laptops and a new 5K standalone monitor in October.
The U.S. tech behemoth will host an event next week, on September 7, in San Francisco to announce upgraded versions of the iPhone, a new Apple Watch, and an iOS 10 software update for iPhones and iPads. The company, however, is unlikely to make any Mac-related announcements at the event.
The people, who wanted not to be identified, told Bloomberg that the company is working on new software features for the iPad aimed at higher-paying professional customers.
Apple is being criticized by Microsoft for not upgrading the Mac computers. According to the report, the company is updating the Mac to keep "the line's sales numbers stable even as sales of rival personal computers continue falling."
Apple iPad Upgrades
The new iPad will offer wider operating-system support for Apple's stylus accessory. In addition to software updates, the company is also working to improve hardware performance.
The people said that the updated iPad will include improvements to the Apple Pencil, a handwriting and drawing stylus aimed at professionals. The company is planning to let users annotate objects in many applications across the whole operating system, including in Mail, the Safari web browser, and iMessage. Samsung is offering this feature in its Note smartphones.
Apple wants to make the iPad faster. The new devices will come with faster display technology that allows for smoother zooming, panning and scrolling, the people said.
Apple plans to release a new version of the iPad Pro with a 10.5-inch display in 2017, according to a recent research note by analyst Ming-Chi Kuo.
New Macs, 5K Screen Monitor
The company is planning to unveil some of the new Mac computers as soon as October, according to those unnamed people.
The company's updated Mac line will include MacBook Air devices with multi-functional USB-C port technology and iMacs with an option for new graphics chips from Advanced Micro Devices.
Moreover, Apple is developing a new standalone monitor in a partnership with LG Electronics. Users will be able to connect the new monitor with a high-resolution "5K" screen to their Apple computers, according to the people.
The iPad with updated software is expected to be unveiled next year, while the Macs are expected as soon as late 2016, the unidentified people said.
An ad to help with our costs