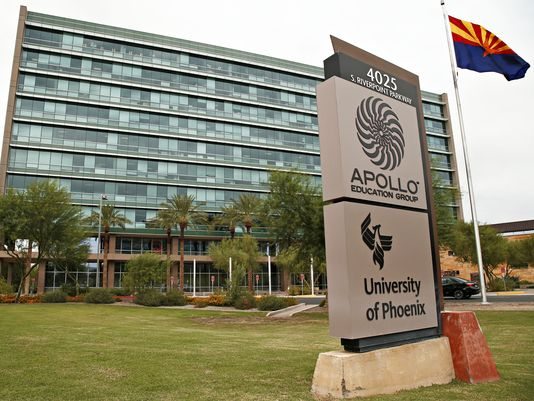 Apollo Education Group Inc (NASDAQ:APOL)'s University of Phoenix recently announced plans to open a innovation center in downtown Las Vegas. The institution is also partnering with Iron Yard Ventures to provide access to business accelerator programs to startups. The RedFlint Innovation Experience Center will be located at Bank of America Plaza and it is expected to open its doors to the public in September 2016.
Apollo's idea of setting up an innovation hub in downtown Las Vegas is predicated on the need to address a skills gap in the community. They also noted the growing number of companies expanding in Nevada, thus creating a demand for a skilled workforce. Tesla Motors Inc (NASDAQ:TSLA), the name behind electric vehicles Model S, Model X and soon Model 3 is constructing its Gigafactory in Nevada. The facility will be dedicated to production of battery to power the company's electric cars and batteries that can be used as energy back systems at home and in businesses.
University of Phoenix has identified three main areas that the RedFlint facility will focus on. Those core pillars are to Educate, Incubate and Accelerate.
On the Education front, the RedFlint facility will provide experiential learning to visitors and allow ideas to come to life. For example, visitors to the innovation center will have access to workshops and professional development programs at no cost so that they can boost their technical capacity. The education aspect of the program will target individuals as well as businesses.
On the incubation side, University of Phoenix said that startups and established companies can come to its innovation center to develop a business plan using the technology and resources provided.
As for Acceleration, startups will be linked up with Iron Yard Ventures to benefit from the organization's premier startup accelerator programs.
An ad to help with our costs