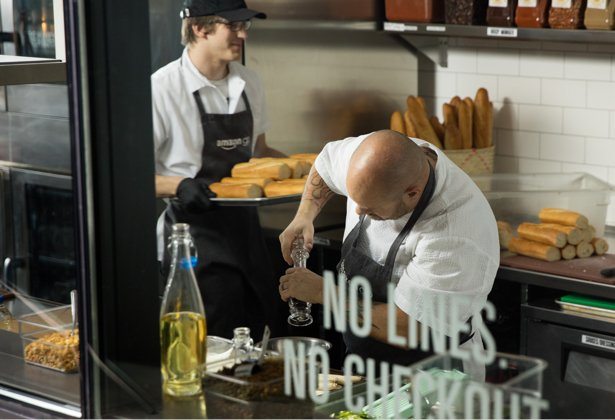 Amazon.com, Inc. (NASDAQ:AMZN) plans to start selling beer and wine from its new grocery store without checkout lines in Seattle.
The online retailing giant confirmed to Recode that it will sell beer and wine from the store. "When we start offering beer and wine, there will be an associate checking identification," the company said in an emailed statement to the tech site.
The store is located on the ground floor of one of Amazon's new office towers on 7th Avenue in Seattle.
Dubbed Amazon Go, the store offers a checkout-free shopping experience. Shoppers need to use the Amazon Go app to enter the store, take the products they want, and walk out. There are no lines and no checkout.
"We created the world's most advanced shopping technology so you never have to wait in line. Our checkout-free shopping experience is made possible by the same types of technologies used in self-driving cars: computer vision, sensor fusion, and deep learning," the e-commerce giant says on its website.
The new technology automatically detects when products are taken from or returned to the shelves and keeps track of them in a virtual cart. When shoppers are done shopping, they can leave the store. "We'll charge your Amazon account and send you a receipt," according to the company.
Amazon Go offers ready-to-eat breakfast, lunch, dinner, and snack made by the company's on-site chefs and local kitchens and bakeries. It also stocks a wide range of grocery items including bread, milk, artisan cheeses, and locally made chocolates.
Currently, the Go store is open to Amazon's employees in Beta program. The online retailer said that the store would open to the public in early 2017.
Image Credit: Amazon
An ad to help with our costs