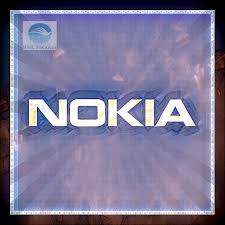 Following the planned exit of the Nokia Corp (ADR) (NYSE:NOK) head of mobile networks, Samih Elhage, the Finnish telecommunications company has announced that it will be restructuring its business. The move will see the telecom split itself into two units with one unit concentrating on mobile services and the other one on mobile networks. Global Services and Mobiles Networks will be the names of the two units respectively.
Nokia's head of operations and innovation at present, Mark Rouane will be responsible for the Mobile Networks unit. This unit will concentrate on small cells, cloud core, 4G and 5G. Igor Leprince, who is currently the global services executive vice president, will lead the Global Services unit.
Successful career
Elhage's official last day is in April but he will be retained as an advisor for another two months. His decision to leave has been attributed to the fact that he has successfully helped conclude the company's integration with the French firm, Alcatel-Lucent, and now needed a change and a new challenge. The departing executive had joined the Finnish firm five years ago and had been key in turning its network business around as it navigated a troubled time as a joint venture with the German giant, Siemens.
Nokia's head said the changes were necessary in order to help the company cut costs and achieve the transformational goals that had been set as well as enabling strategic innovation across the networks business.
"These changes are designed to accelerate the execution of our strategy. They will strengthen our ability to deliver strong financial performance, drive growth in services, meet changing customer demands in mobile networks…," said the chief executive officer of Nokia, Rajeev Suri, in a statement.
Low demand for broadband gear
Going forward, the Nokia services unit is likely to become increasingly important as there is a weak global outlook for the telecommunications network infrastructure sector generally. This year the worldwide networks market is projected to decline since the demand for 4G broadband equipment by telecommunication operators is not expected to increase beyond its current levels.
On Friday, shares of Nokia Corp edged up by 0.18% to close the day at $5.46 a share.
An ad to help with our costs