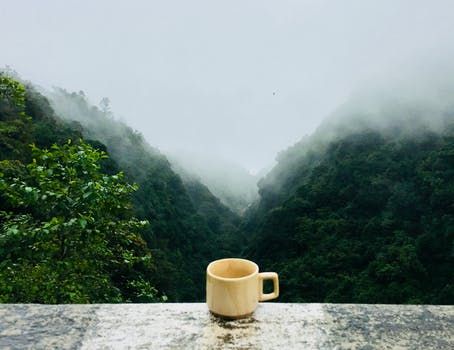 Mario Draghi Expected to Rage Against the Dying of the Euro
This week will be European Central Bank President Mario Draghi's last opportunity to print the Old World into prosperity. Monetary policy wonks are almost universally expecting him to push overnight lending rates in the Eurozone even further into negative territory, despite the fact that lowering rates has never before prevented a recession, and that negative rates essentially take money away from savers to subsidize borrowers. When savings run out however, there is nobody to borrow from except the central bank itself, which is highly inflationary, but nobody seems keen on that point because prices haven't risen at a fast enough pace for people to notice. The Eurozone's economic engine, Germany, is on the brink of recession, with two of the last four quarters indicating contraction in gross domestic product. Two in a row officially means recession, but these definitions are all artificial anyway. In any case, it's not looking good in Europe, and they're expecting negative rates to go still more negative. This may not be so good for the Euro. (NYSEARCA:EUO)
SEE: Deloitte, TruTrace Eye Blockchain to Improve Cannabis Quality Control and Safety
Meanwhile, Brexit is at the doorstep as Johnson Rises in Polls
It's looking ever more desperate for Remainers, as the harder line British Prime Minister Boris Johnson seems to take on exiting the European Union by October 31 do or die, the higher he goes in the polls. It seems the British people just want this to be over already. One wonders why. According to The Telegraph Johnson is making moves to legally stop any Brexit extension, as a law passed last week and scheduled to attain Royal Ascent today, would legally force Johnson to request an extension to Brexit to January 31. Johnson has said he'd rather be dead in a ditch than ask for a further extension, and there are speculations that he will write a very awkward letter to the European Commission asking for but not really asking for an extension, basically saying that he doesn't really want one and there is no reason to give him one, though he has to legally ask for one anyway to avoid going to prison.
According to The Telegraph, one plan under consideration is to send a separate letter saying that he does not want an extension after he sends the legal letter requesting one as mandated by Parliament. However, some legal sources within the UK say such a trick would be illegal. It would certainly put the EU into a bind, because if they grant the extension, they will look desperate to keep the UK in, knowing that they want out and that Johnson is likely to win any upcoming election. And if the EU refuses to grant an extension under such circumstances, the EU looks responsible, Brexit will happen on October 31st, end of story, finally, maybe. Britain's FTSE 100 doesn't seem to mind all the chaos, up 0.5% this morning. (NYSEARCA:EWU)
Saudi Arabia Has a New Energy Minister
A bit of nepotism in Saudi Arabia, par for the course, as Saudi Arabia's King Salman has fired Energy Minister Khalid Al-Falih and replaced him with the fruit of his own loins. Saudi oil is more of a family business now. This is the first time that a royal family member has been put in charge of oil policy in the enlightened Kingdom. The new guy, Prince Abdulaziz bin Salman, is Crown Prince Muhammad bin Salman's half-brother. Nobody knows why Al-Falih was removed. He was also removed as chairman of Saudi Aramco.  It is known that Al-Falih was against an IPO for the world's biggest company, perhaps worried that it would invite foreign influence into the inner workings of the company, which it most certainly will. Crude oil (NYSEARCA:USO) is up about 1% today, sitting at $57 a barrel. Brent is at $62.
China Loads Up On More Gold
China has been a big gold (NYSEARCA:GLD) buyer since December, according to Bloomberg, which has red data off of the website of the People's Bank of China. The Chinese now hold 62.45 million ounces, and have accumulated about 100 tons over the last nine months. Trade wars and sanctions, which both accomplish a reduction of trade, are encouraging other central banks to hoard metal in fear of what prolonged trade restrictions would do to the US dollar and other currencies including the yuan or ruble. China likes to keep mum on its gold reserves generally, until they are ready to announce a major increase in holdings. Perhaps it is trying to keep the price suppressed by not reporting the volume or frequency of its gold purchases, so gold speculators won't be tempted to try and front run their moves.
Apple To Reveal New Gadgets
Speculation is rife for tomorrow's Apple (NASDAQ:AAPL) event where the company typically unveils new gadgets and upgrades to old ones. Guesses include a tracking device for lost doohickeys, a bigger MacBook Pro laptop, and one surprise totally new gadget that nobody knows about because they want to be surprised. Last year's event spent some time talking about bionic semiconductors, which might be the next step towards a cyborg takeover of the human race. Or it might not. Watch out for some sort of 3D mapping capabilities, or self-driving iCars, or any number of things that techies are going to be discussing for the next few weeks at least.
An ad to help with our costs