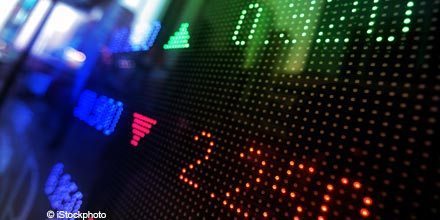 U.S. stock markets are marginally higher this morning by about 0.15%. However, the majority of market participants will await the Federal Reserve's March policy meeting minutes to assess the outlook for the U.S. economy and chances of a rate hike.
Early gains
During the early hours, S&P 500 Futures was trading higher to 2,042 while Nasdaq Futures are up to 4,475. Wall Street had reported a sharp fall a day earlier, where the S&P 500 had fallen by nearly 1%.
Click Here For More Market Exclusive Updates & Analysis
At the same time, sentiment across world markets could impact U.S. markets today. Asian indices finished on a mixed note while European markets displayed more optimism. Some amount of relief came from China, where the Caixin China general services PMI expanded during the previous month.
Oil rebounds again
The movement in the U.S. dollar remained defensive as the currency maintained levels near 17 month lows against the Japanese yen. The absence of momentum in the dollar could be linked to Japan Prime Minister Shinzo Abe's statement that countries should avoid arbitrary intervention in a bid to contain their currency appreciation. Overall, Japanese authorities only provided verbal reassurance for controlling currency appreciation.
U.S. equities could also get a boost from rallying oil prices. A report from the American Petroleum Institute released yesterday showed that the crude inventories in the U.S. have dropped by 4.3 million barrels, against expectations of an increase in stockpiles by 2.9 million barrels.
Now the market will stay tuned to the report from the U.S. Energy Information Administration as economists project that the weekly crude inventories surged by 3.15 million barrels last week. Apart from this, a statement made by Kuwaiti authorities reassuring a deal on an output freeze has sent a positive vibe to the markets.
An ad to help with our costs