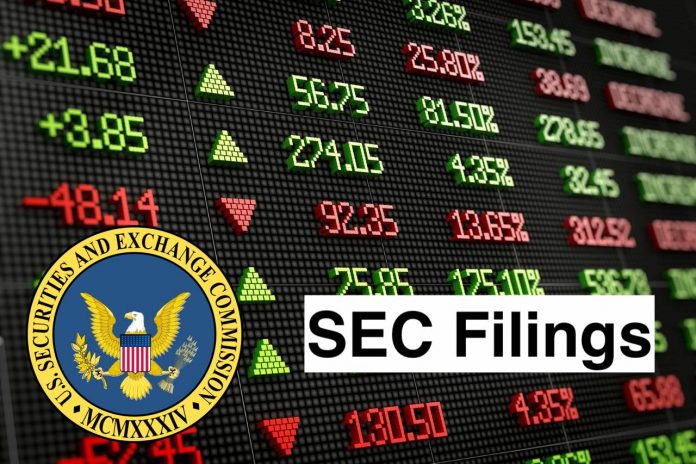 SYNCHRONY FINANCIAL (NYSE:SYF) Files An 8-K Regulation FD Disclosure
Item 7.01
Synchrony Financial (the Company) hereby furnishes the information in Exhibit 99.1 hereto, Monthly Charge-Off and Delinquency Statistics as of and for each of the thirteen months ended March 31, 2019.
The Company intends to continue to furnish these statistics on a monthly basis, noting that for the last month of each calendar quarter, the statistics will be furnished contemporaneously with the Companys announcement of its financial results for such>quarter.
The information contained in this Item 7.01 of this Current Report on Form 8-K, including Exhibit 99.1, is furnished to Item 7.01 of Form 8-K and shall not be deemed to be filed for purposes of Section 18 of the Securities Exchange Act of 1934, as amended, or otherwise subject to the liabilities of that section, nor shall it be deemed incorporated by reference in any filing under the Securities Act of 1933, as amended, or the Securities Exchange Act of 1934, as amended, except as shall be expressly stated by specific reference in such filing.
(d) Exhibits
The following exhibits are being furnished as part of this report:
Synchrony Financial Exhibit
EX-99.1 2 creditstatsfinancialtables.htm EXHIBIT 99.1 Exhibit Exhibit 99.1SYNCHRONY FINANCIAL MONTHLY CHARGE-OFF AND DELINQUENCY STATISTICS AS OF AND FOR EACH OF THE THIRTEEN MONTHS ENDED (unaudited,…
To view the full exhibit click
here
About SYNCHRONY FINANCIAL (NYSE:SYF)
Synchrony Financial is a consumer financial services company. The Company provides a range of credit products through programs it has established with a group of national and regional retailers, local merchants, manufacturers, buying groups, industry associations and healthcare service providers. The Company's revenue activities are managed through three sales platforms: Retail Card, Payment Solutions and CareCredit. It offers its credit products through its subsidiary, Synchrony Bank (the Bank). Through the Bank, it offers a range of deposit products insured by the Federal Deposit Insurance Corporation (FDIC), including certificates of deposit, individual retirement accounts (IRAs), money market accounts and savings accounts. The Company offers three types of credit products: credit cards, commercial credit products and consumer installment loans. The Company also offers a debt cancellation product. It offers two types of credit cards: private label credit cards and Dual Cards.
An ad to help with our costs