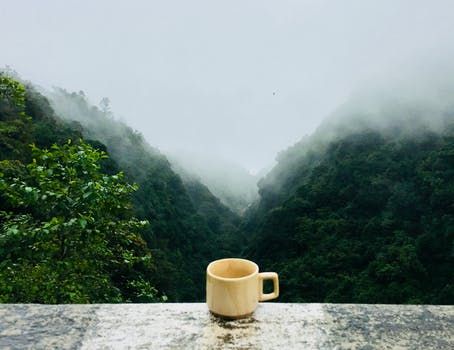 Money-Printer-In-Chief On Chopping Block?
Federal Reserve Chair Jay Powell has incurred the wrath of the Donald of the weekend after a 4th hike in interest rates by the Federal Open Market Committee has arguably brought down stock prices to critical levels bordering on a bear market for the S&P 500 (NYSEARCA:SPY), though the Nasdaq (NASDAQ:QQQ) has already crossed that level as of Friday. President Trump is probably to blame for the reaction of the markets to the rate hike because he has pressured the Fed not to look like it has been pressured by the President, which arguably made the Fed's press comments to the press about the future course of interest rates more hawkish than traders could tolerate.
Among other things, Powell indicated that the shrinkage of the Fed's balance sheet will continue and is on "autopilot" and that the Fed sees two additional rate hikes in 2019. Meanwhile, Treasury Secretary Steve Mnuchin, just about the only holdout in Trump's administration from the beginning, had to downplay the report, saying on Twitter that Trump is not considering firing Powell. The Fed has wisely taken the diplomatic route here and not said anything to the media, though we all wonder what Powell is thinking personally. There's probably some eye-rolling going on.
SEE: Cannabis Stock News Weekend Roundup December 23 
Final Week of 2018 Features $131B in Treasury Auctions
Treasuries are going out with a bang in 2018, or at least that's what the federal government is hoping for. $131 billion on federal debt is being auctioned off in this last week of the year, and the strength of weakness of the auctions will be very telling for safe-haven assets going forward. Stocks are already suffering from considerable weakness, which mea ns that risk-off trades should be at a premium now, which should mean strong US Treasury sales. If the auctions are unexpectedly weak , that could mean serious trouble for bond markets going into the new year, and lots more debt will have to be sold in order to finance the enormous deficits that Congress has been running up since, well, the Vietnam War really, with a brief semi-respite during the Clinton Administration. This coming week will be the largest offering of Treasury debt securities since 2010. In the last 11 months alone, debt outstanding has exploded by $1.1 trillion, an amount of debt that it took over 200 years for the United States government to initially accumulate. (NYSEARCA:TLT)
Speaking of Bonds, Junk is Getting Junkier
On the junk end of the bond spectrum, we have junk bonds, which have been slaughtered over the past 10 days, with the SPDR Junk Bond ETF (NYSEARCA:JNK) losing 4.4% since December 13th. That may not sound like a lot, but it's the biggest move since 2015, and has only been eclipsed by the 2008 financial crisis. There was a particularly large "puke", a term employed by Bloomberg and merely quoted here at ME, that occurred at 11:21AM on Friday. Bloomberg News Carolina Wilson reports:
A trader sold close to 4 million shares worth $322 million of the iShares iBoxx High Yield Corporate Bond ETF, ticker HYG, at 11:21 a.m. in New York Thursday. About five minutes later, 8 million shares worth $267 million of the SPDR Bloomberg Barclays High Yield Bond ETF, ticker JNK, were sold. Then, another $350 million worth of HYG (NYSEARCA:HYG) was unloaded at 1:39 p.m.
Meanwhile, Back in Theatrics, Federal Government "Shuts Down"
More news that investors will be following but which doesn't particularly matter in the grand scheme of things, the federal government is in the process of a partial shutdown, which means almost nothing practically. The argument which spurred this is over $5 billion in border wall funding, which Trump insists on but Democrats refuse to vote for, Trump being unable to find $5 billion to cut in a bottomless sea of spending to fill in the gap, most likely so he can score political points over immigration issues. The argument has devolved into an engineering spat over the implementation of steel slats, which Trump claims are effective and "beautiful", but which Democrats think are silly. Meanwhile, deficits rack up despite the partial shutdown, which is not shut down enough to slow the spending.
An ad to help with our costs